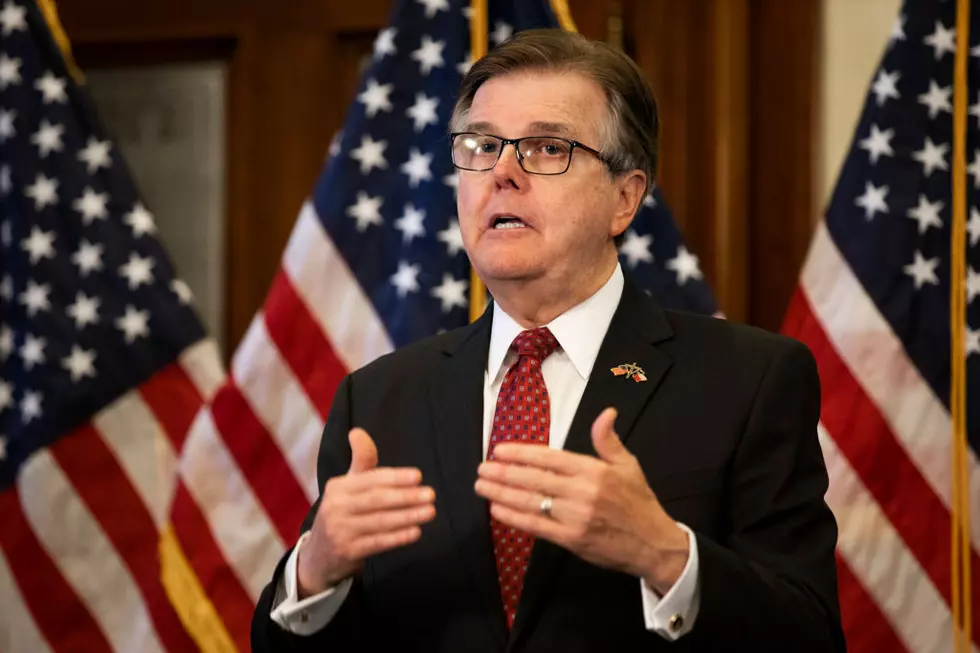 Texas Lt. Governor Dan Patrick Calls for a Special Session
Getty Images
There are still five days (as of May 26th) left in the 87th Texas Legislative Session, and one top lawmaker is already calling for a special session to begin in June.
Lieutenant Governor Dan Patrick has called on Governor Greg Abbott to call a special session to address three pieces of legislation that were killed off by a midnight deadline Tuesday in the Texas House.
Patrick wants to see a special session to address SB29, which would make student athletes participate on boys teams if they were born boys and girls teams if they were born girls. Patrick also wants to see SB10 addressed, which would put a ban on taxpayer-funded lobbying. Finally, he wants a special session to address SB12, which addresses social media censorship. A ban on social media censorship was a priority of both the lieutenant governor and Governor Abbott.
Shortly after Patrick called for the governor to order a special session, Governor Abbott responded with a little cold water for now. According to the Texas Tribune, Abbott wants both the House and Senate to continue working:
In a statement Abbott said the call was premature and instead urged lawmakers to "work together to get important conservative legislation to my desk."

"Some are trying to end the game before the time clock has run out," Abbott wrote. "Members in both chambers need to be spending every minute of every day to accomplish that mission."
We know that there will be at least one special session this fall dealing with redistricting and COVID-19 funds. Will there be another? We may know in about five days.
LOOK: Here Are 30 Foods That Are Poisonous to Dogs
To prepare yourself for a potential incident, always keep your vet's phone number handy, along with an after-hours clinic you can call in an emergency. The ASPCA Animal Poison Control Center also has a hotline you can call at (888) 426-4435 for advice.
Even with all of these resources, however, the best cure for food poisoning is preventing it in the first place. To give you an idea of what human foods can be dangerous, Stacker has put together a slideshow of 30 common foods to avoid. Take a look to see if there are any that surprise you.
More From News/Talk 95.1 & 790 KFYO