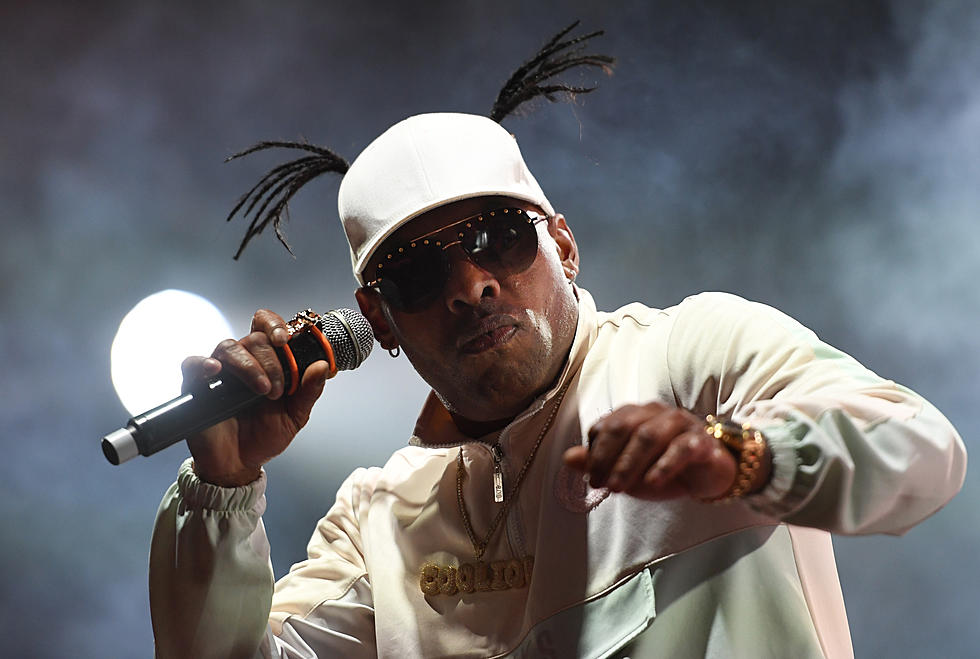 Coolio Is Making Lubbock a 'Gangsta's Paradise' Before the Texas Tech Homecoming Game
Tracey Nearmy/Getty Images
This year, Texas Tech University has been putting on free pregame performances at their football home games.
Previous pregame performances in Raider Alley included Shaquille O'Neal, aka DJ Diesel, and Waka Flocka Flame. But it's homecoming weekend for the Red Raiders, so of course, they have to go all out and bring in the legendary hip-hop artist Coolio.
The pregame show will be held at Raider Alley in the Texas Tech Historic Engineering Key. Entry to Raider Alley will open at 2 p.m. this Saturday, October 9th. Coolio is scheduled to start his performance at 3:30 p.m.
Whether you're a student looking for a way to get out of your dorm before the game or you're tailgating and want to check out the show, you can go watch Coolio's performance for free.
If you aren't familiar with Coolio, you would know him from his biggest hits "Fantastic Voyage," "1, 2, 3, 4 (Sumpin' New)," "C U When U Get There," and, of course, "Gangsta's Paradise." He also rapped "Aw, Here It Goes!" the theme song for the 90s Nickelodeon series, Kenan & Kel.
Coolio began his career in 1987 and found mainstream success in the 90s. He found the most success with his albums It Takes a Thief, Gangsta's Paradise and My Soul. He also won a Grammy for his hit single "Gangsta's Paradise," which he recorded for the film Dangerous Minds with R&B singer L.V.
Along with his music career, he's taken an interest in cooking as well. He became a chef, created his web series Cookin' with Coolio and even his own cookbook.
Be sure to check out his free performance at Raider Alley this Saturday at 2 p.m., and have a fantastic homecoming weekend.
10 Famous People Who Went to Texas Tech University
Test Your Texas: How Many of These Jeopardy! Questions Can You Answer?
Jeopardy! as we know it has been on the air since 1984, but the show got its start way back 1964.
Over the decades, the writers have managed to keep coming up with challenging questions to test the intellectual might of America's best and brightest (and sometimes softball questions for celebrities).
Texas is a place packed with personality, culture, and history, and there've been hundreds of questions/answers about the Lone Star State. Let's take a look at a few recent ones, and keep an eye out because we'll add more soon to test your Texas trivia skills and challenge newcomers.
How many of these can you get right without Googling?
15 Texas Themed Home Goods on Amazon.com
These are some Texas-themed home goods that you can find on Amazon.com.
More From News/Talk 95.1 & 790 KFYO