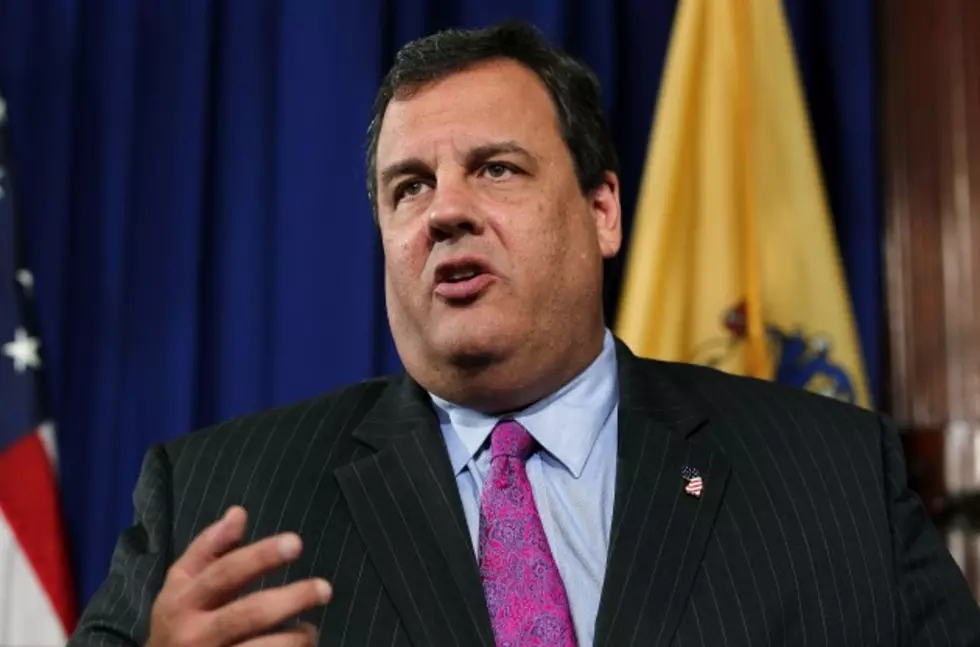 Chris Christie Announces Expanded Gun Control Measures for New Jersey
Jeff Zelevansky, Getty Images
Days after the U.S. Senate killed off their gun control bill, New Jersey Governor Chris Christie announced expanded gun control measures in his state. The move isn't likely to win him points with conservatives. In Christie's plan he even bans a certain gun according to NJ101.5.
New Jersey has the second toughest gun laws in the country. The first facet of Christie's plan seeks to make them even stricter. This includes banning future purchases of the Barrett .50 Caliber; strengthening the state's existing background check requirement by mandating that mental health records are included in the instant background check process at the time of a firearm purchase; and requiring firearms purchasers to present a valid government photo ID, along with the already mandatory Firearms Purchaser Identification Card.
The Governor's plan also takes a look at video games and mental health.
At the announcement of Christie's NJ SAFE Taskforce in January in the aftermath of Newtown, he talked about targeting and treating the root causes of violence. Too many times there are instances of unspeakable tragedy and the question is asked how such tragedy could have been prevented. His proposals is this area include;

Making it easier for health professionals and courts to require potentially dangerous people to receive the treatment they need whether it is in the form of inpatient or outpatient care. This will allow the monitoring of their progress and ensure they are receiving the kind of specific care they need.

Creating flexibility in the type of care an individual is receiving, making it easier for someone to move from inpatient to outpatient settings.

Changing the current standard of involuntary outpatient treatment to eliminate the uncertainty expressed by clinicians and courts regarding their authority to order this type of essential assistance.

According to the Governor, too often lost in the debate about controlling gun violence in our society is the almost constant exposure young children and adults have to graphic violence. Part-three of his plan includes;

Requiring that retailers post at the point of sale the Entertainment Software Rating Board (ERSB) ratings. Additionally, requiring retailers to develop, maintain and conspicuously display their policy on selling video games with an M or AO rating.

Requiring Consent of a Legal Guardian. This is not different than the kind of parental supervision expected when a child under the age of 18 goes to see an R rated movie, Christie is requiring that a legal guardian provide consent when a minor purchases or rents a video game that has a rating of "Mature" or "Adult Only."
According to BusinessWeek, New Jersey gun laws are already strict but Christie wants stricter regulations.
Christie said New Jersey's gun-control laws are already considered the second-toughest in the nation by the Brady Campaign to Prevent Gun Violence. He cited the state's assault- weapons ban, a seven-day waiting period prior to any firearm purchase, the third-strictest capacity laws on magazine capacity in the country and a one-gun-a-month law.

He is seeking to toughen laws by mandating that mental- health records are included in the instant background-check process at the time of a firearm purchase. He also is proposing bills to impose or strengthen criminal penalties for selling firearms to convicted felons, possessing a gun with the intent to unlawfully transfer, unlawfully possessing ammunition and engaging in firearms trafficking.
His plan is sure to draw fire from Republicans and could even completely bounce him out of the discussion for 2016. What are your thoughts?
More From News/Talk 95.1 & 790 KFYO