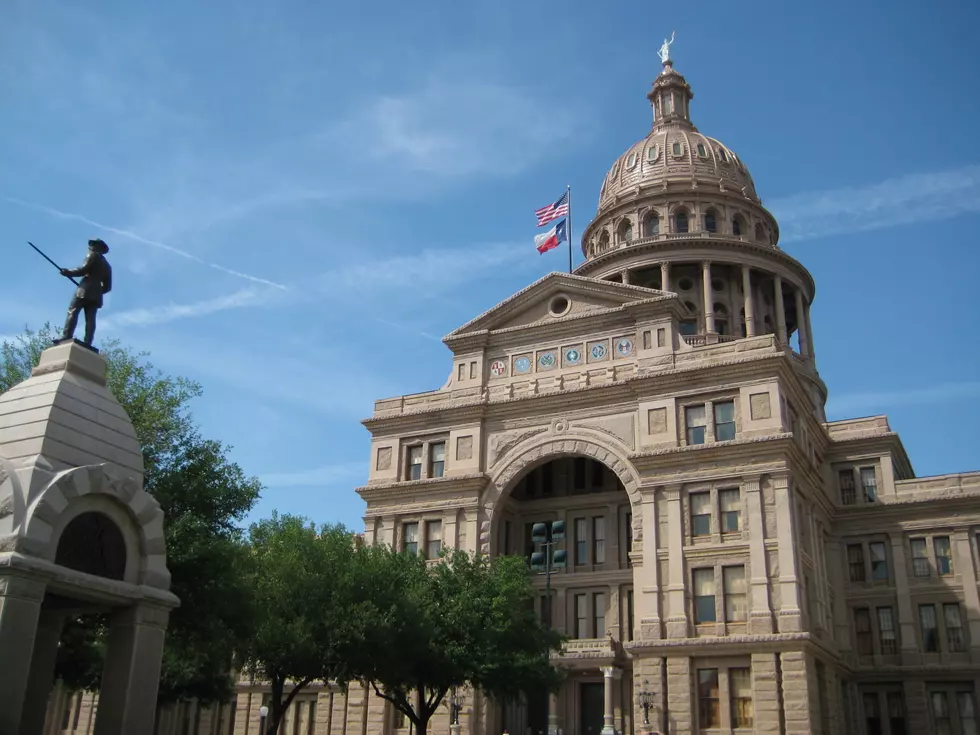 Chad's Morning Brief: Craddick Believes a Statewide Texting Ban Will Pass, Just Over a Billion Dollars Could Go to Illegal Immigrants Now, and Other Top Stories
Chad Hasty, KFYO.com
Here is your Morning Brief for March 6, 2015.
State Rep. Tom Craddick is once against attempting to ban texting while driving in Texas. On Thursday, supporters of a ban were at the Capitol to testify in support of a ban. According to the Texas Tribune, the executive director of the Texas Coalition for Affordable Insurance Solutions told a house panel that texting was the king of distracted driving.
While many testified in support of banning texting and driving, I still don't see it passing. Governor Abbott has not shown any agreement in having a statewide law and has even echoed comments made by former Governor Rick Perry about the proposed law. Still, Craddick believes it has a shot of passing.
Critics have called such legislation a misguided attempt to control behavior. Former Gov.Rick Perry vetoed similar legislation in 2011, and another bill in 2013 failed to gain traction. Gov. Greg Abbottindicated last year while campaigning that he did not support a statewide ban, saying that it would "micromanage adult driving behavior."

But Craddick, a former House speaker, said he feels positive about the measure passing this year, in part because Abbott's staff members have attended hearings and briefings on the proposal.

"More people are seeing the accidents happen, they are seeing the deaths mount, they are seeing people texting and weaving all over the road in front of them," Craddick said.
Not surprising that Abbott has had his people show up to these meetings. Abbott's office has also met with Democrats in order to keep communication open. That is a good and respectful thing to do. Still, there is no need to pass a statewide ban and I don't believe one will pass.
$1.7 Billion to Illegal Immigrants
How much of a tax refund will you be getting this year? It's possibly that someone who isn't even in the country legally could be getting more than you. According to the Daily Caller, Illegal Immigrants could receive over $1 billion in tax money.
President Barack Obama's November amnesty will give $1.7 billion in taxpayers' cash to illegal immigrants, according to a congressional study.

The news emerged two days after top Republican leaders overcame GOP opposition to a 2015 budget bill that allows Obama to fund his unpopular amnesty for roughly 5 million illegals.

"The program could cost taxpayers $1.7 billion over 10 years, almost all of it in the first five years," according to a report by the McClatchy Washington Bureau. The rebates are allowed by the IRS' interpretation of existing laws governing the Earned Income Tax Credit program, which was designed to subsidize low-wage employment in the United States.

The Joint Committee on Taxation compiled the estimate, which was obtained by McClatchy.

"Those who were working illegally in the United States shouldn't be rewarded for doing so," said a statement to McClatchy from Republican Iowa Sen. Charles Grassley, who is pushing a bill that would bar tax payments to illegals.
In his statement, Grassley said he would like to prohibit people from claiming those payments for any year they were in the country and working illegally.
Nice job President Obama and of course the Republican "leadership".
These and many more topics coming up on today's edition of The Chad Hasty Show. Tune in mornings 8:30-11am on News/Talk 790 KFYO, streaming online at kfyo.com, and now on your iPhone and Android device with the radioPup App. All guest interviews can be heard on our KFYO YouTube page after the show and online at kfyo.com.
More From News/Talk 95.1 & 790 KFYO