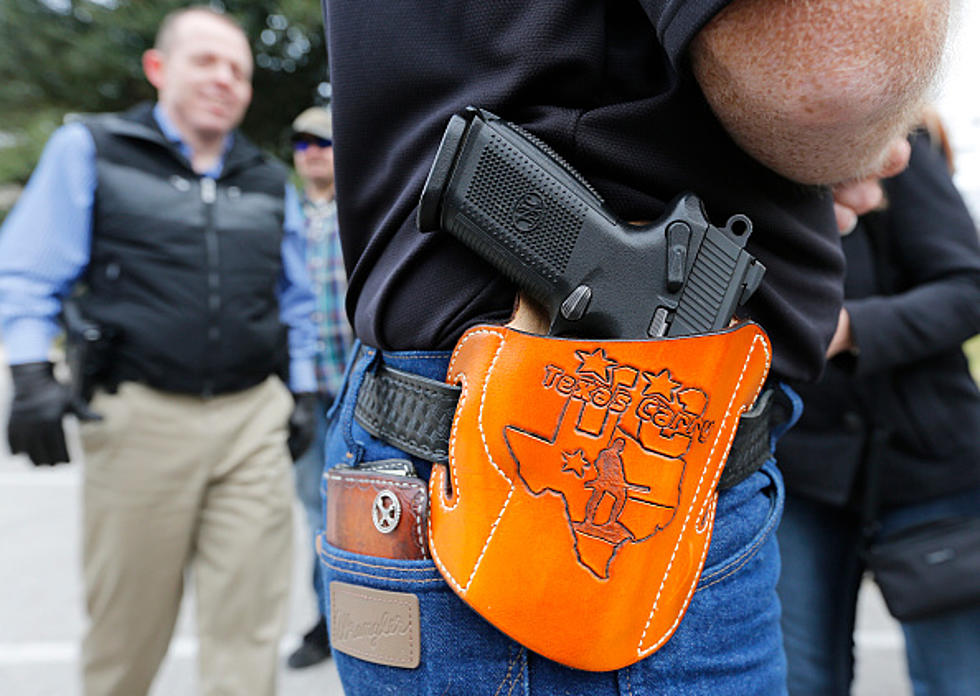 Are You Confused by Texas' New Law on Open Carry? [POLL]
Getty Images
According to the Texas Tribune, many Texans are still confused over the new Open Carry law in Texas.
"The public is still very confused, and the more we can do to inform the public, the more they understand 'can I' or 'can't I' or 'do I' or 'don't I,' the better it is for everyone," said state Sen. Jane Nelson, R-Flower Mound, speaking at a hearing of the Senate State Affairs Committee as the panel heard testimony from law enforcement, business owners, gun safety advocates and Second Amendment rights groups.

The open carry law took effect New Year's Day, allowing roughly 826,000 handgun license holders to carry their weapons openly in a hip or shoulder holster. There have been no major incidents related to the law reported to date. But local officials and business owners are still struggling to interpret some of the law's requirements.

State Sen. Joan Huffman, the Houston Republican who leads the committee, said she called for Tuesday's hearing to "lay it all out there so there is an understanding that there is confusion."
Has the new gun law in Texas caused you any confusion? Let us know in today's KFYO Poll of the Day.