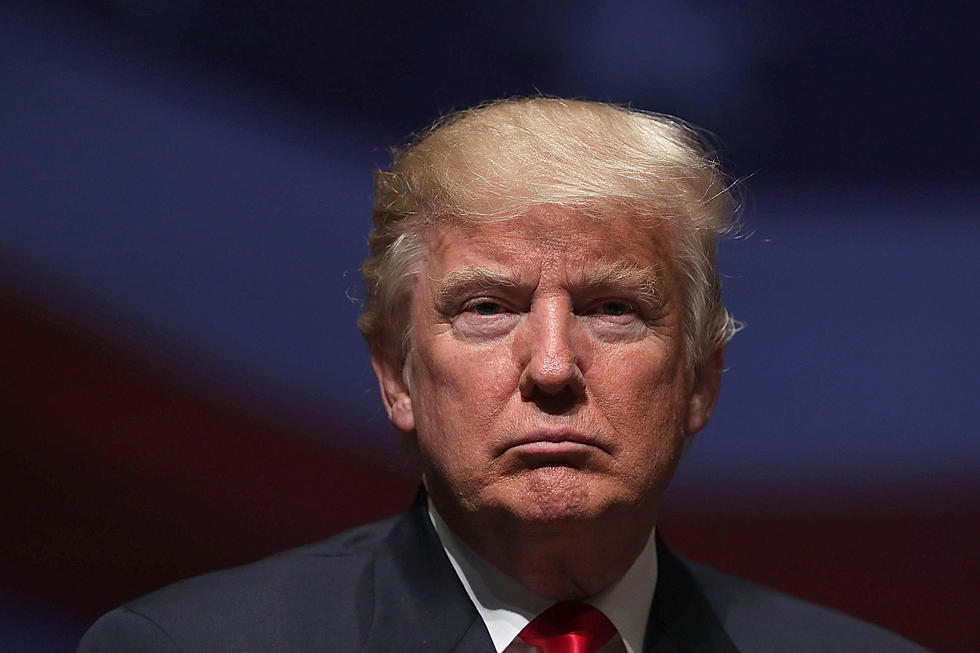 Are Republican Lawmakers Turning Against Trump? [Opinion]
Alex Wong/Getty Images
President Donald Trump will leave office on January 20th, 2021, but that isn't stopping Democrats, and a growing number of Republicans, from seeking to impeach him.
Reports on Tuesday said Liz Cheney, the third highest ranking House Republican, would support impeachment charges against President Trump. While Cheney hasn't been the biggest ally of President Trump in the House, the call for impeachment is huge. With Cheney calling for impeachment, it gives more cover to other House Republicans to vote for impeachment.
According to FOX News, Cheney blamed the president for assembling a mob and "lit the flame of this attack" against the United States Capitol:
The President of the United States summoned this mob, assembled the mob, and lit the flame of this attack," she said. "Everything that followed was his doing. None of this would have happened without the President. The President could have immediately and forcefully intervened to stop the violence. He did not. There has never been a greater betrayal by a President of the United States of his office and his oath to the Constitution. I will vote to impeach the President."
House Minority Leader Kevin McCarthy has reportedly said he's against impeachment, but will not be lobbying members to oppose the measure. It's also been reported that McCarthy has been asking members whether he should call for the president to resign.
Meanwhile in the Senate, a report from the New York Times claimed that Senate Majority Leader Mitch McConnell is "pleased" with the impeachment vote:
But the Senate Republican leader has made clear in private discussions that he believes now is the moment to move on from the weakened lame duck, whom he blames for causing Republicans to lose the Senate.
If these reports are accurate, it shows a major crack within the Republican Party. It could also lead to Republicans in Congress deciding to throw Trump overboard, while hoping Trump's base will stick with the GOP in the future.
I've never believed that every single Republican lawmaker truly embraced Donald Trump. They put up with him and dealt with him, but never really liked him. Sure, they would play nice when it benefitted them, but now we're starting to see the cracks that have always been there.
It also magnifies a bigger problem for the Republican Party. Many Trump supporters are loyal, and seem much more loyal to Trump than to a Republican Party that seems ready for a divorce.
Tuesday became the day where Republicans in Congress began taking steps to leave Trump in history. Those calling for impeachment don't want Trump back in 2024, and most would be fine never hearing from him again. And while McConnell and Cheney may feel good about abandoning Trump, I have a feeling that a large amount of voters will disagree.
Enter your number to get our free mobile app
The 100 Best Places to Live on the East Coast
More From News/Talk 95.1 & 790 KFYO