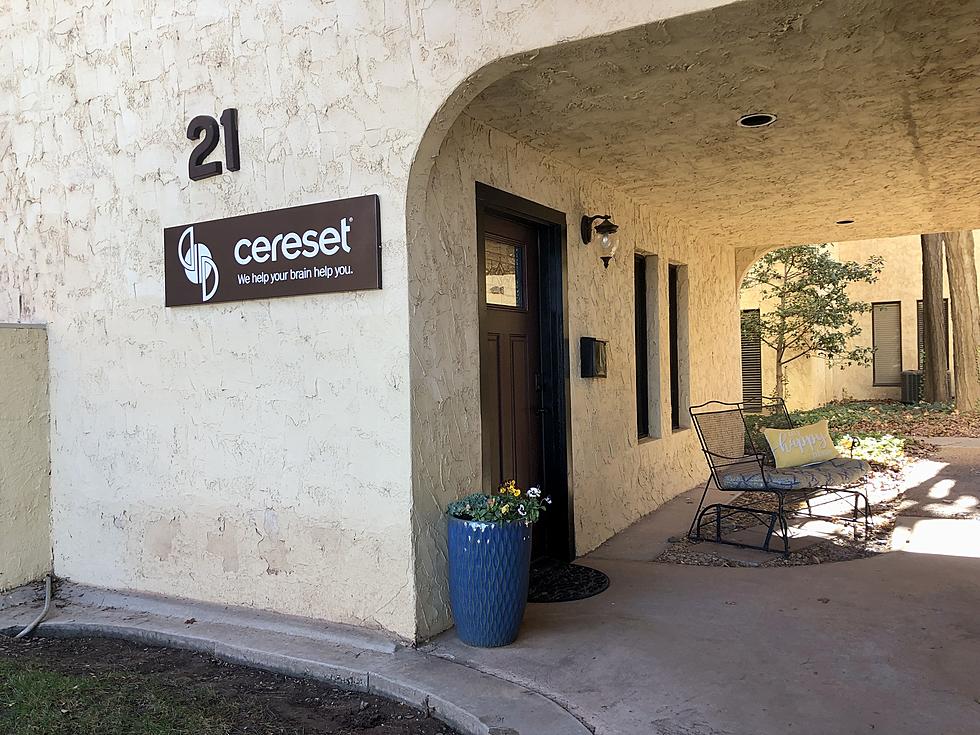 A New Relaxation Wellness Experience Is Now Open in Lubbock
Cereset (Lubbock) via Facebook
Cereset, a wellness experience designed to help people reduce stress and improve sleep, just held its Grand Opening in Lubbock on January 4th, 2022.
They have centers around the world and focus on the idea that the brain is fully capable of healing itself once it recognizes what needs to be fixed. They do so by using a non-invasive patented neuromodulation technology called BrainEcho. This technology uses the reflection and resonance of brainwave rhythms to help people heal their brains in a natural way.
They've helped thousands of people who suffer from trauma, insomnia, chronic stress, anxiety, depression, foggy thinking, post-COVID-19 symptoms, and more. They have proved that all of these things are capable of being healed without medication, and simply by allowing your brain to pinpoint the problem and heal itself.
Lubbock is home to some amazing medical facilities, but I feel like we're lacking in alternative and holistic-style health services. Cereset brings a new way of healing and taking care of yourself to Lubbock that many people may benefit from.
As someone who struggles with anxiety and depression and has tried nearly everything out there to help fix it, this is something new that I would love to try and see how it can help. The brain is incredibly powerful, and having a resource that can help it heal itself is incredibly valuable.
Cereset is located at 8008 Slide Road. More information about Cereset is available on their website or their Facebook page. Email them at info@lubbock.cereset.com or give them a call at (806) 701-3799.
36 Celebrities That You Might Run into in Texas
There are many celebrities that have made Texas their home. Some were born here, and others decided to make their move recently during the 2020 pandemic. These are some of the musicians, actors, athletes, and other public figures that all call the great Lone Star State home.
The 50 Safest Cities in Texas
These are the 50 safest citiees in Texas based on FBI data released by
Safewise
.
10 Famous People Who Went to Texas Tech University
More From News/Talk 95.1 & 790 KFYO