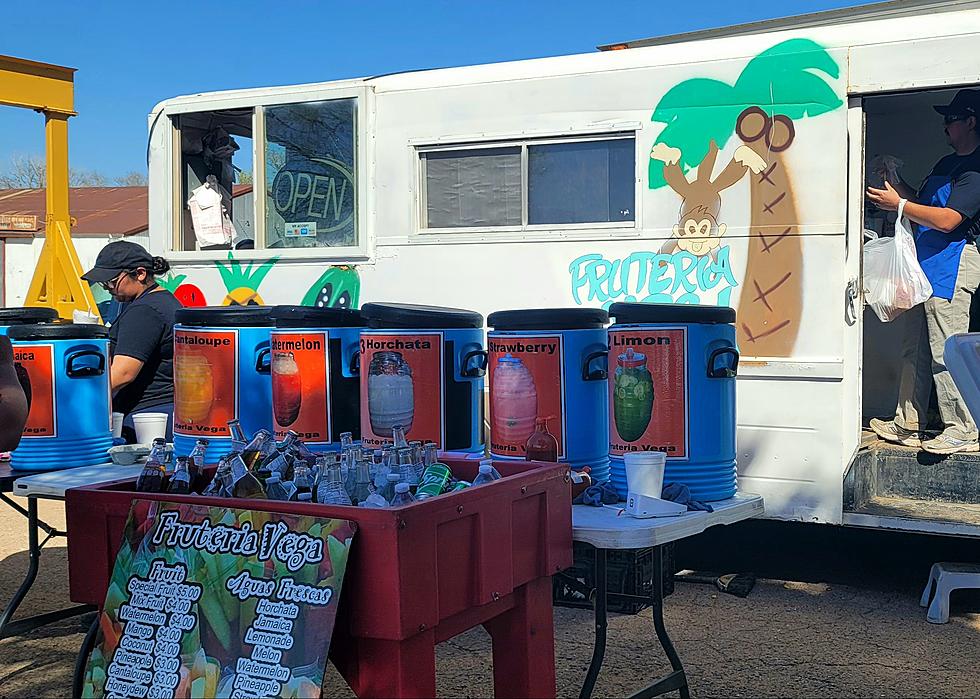 A Lubbock Family has Been Serving Some Yummy Food for 35 Years
Fruteria Vega, Mikael Donnovan
If you grew up in Lubbock and spent your time going to the flea markets on the weekends then you know the Vega family for their delicious elotes, refreshing aguas frescas, and good music from their stereo installations.
The Vega family has always been well loved by the community of Lubbock and seen as very hard workers for years. This is only proven by their story as a cooler turned into a food truck with the name of their business, Fruteria Vega. In an interview, the matriarch of the family, La Señora Vega, told us that she started selling fruit from a cooler back in 1988 and would prepare and sell fruit while her husband Lorenzo worked. Fast forward a few years and the Vega family got their own booth at one of the local flea markets and started selling their ready to eat fruit, along with regular produce that you could take home and prepare yourself.
While first operating their booth la Señora Vega started experimenting with aguas frescas recipes but was unable to sell them at the time due to drinks being sold at the flea market concession stand. She was later allowed to sell aguas frescas with the concession stands blessings and now makes the best tasting aguas frescas you can buy in all of Texas (seriously I have never tasted any that compare).
This operation is a family affair with almost the whole Vega family coming together with everyone specializing in a particular portion of the business like a well oiled machine. Like most people the Vega family was affected by Covid-19 and left their long time booth but this was just the start. Angela Vega, who was know for always manning the roasted corn and topping it off passed away in 2020 from cancer and this loss was felt by the entire community. It was a tough time for the Vega family but they pushed through it together and that hardworking attitude along with warm wholesomeness that they bring is currently even stronger.
The Fruteria Vega is currently residing at their new location at 1121 29th Street in Lubbock, it's an orange building with their iconic food truck serving fruit. More information on what foods can be found online along with when they are open on the weekends. If you grew up with the Vega family as part of your childhood or have just started making them apart of your memories let us know what your favorite treat to get is in the comments.
Top 10 Mexican-American Foods to Try This Winter
Which of Dr Pepper's 12 Flavors Portray Your Zodiac Sign The Best
El Paso's Super Mario Themed AirBnB
The perfect overnight stay for the gamer in your life!
More From News/Talk 95.1 & 790 KFYO