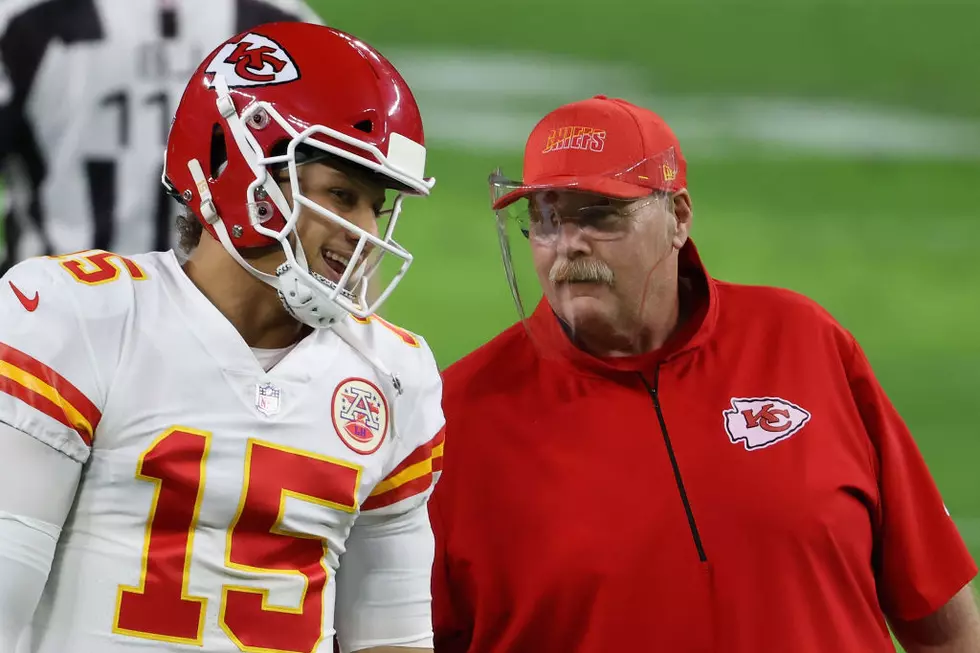 9-Year-Old Patrick Mahomes Wanted Andy Reid to Beat Tom Brady, Too
Christian Petersen/Getty Images
When Patrick Mahomes was nine years old, he was quoted in his local newspaper with a prediction between the Philadelphia Eagles and the New England Patriots. The young Mahomes thought the Eagles were, "the better team," a thought that was dispelled when a young Tom Brady won his third Super Bowl over the Philadelphia Eagles and their head coach, Andy Reid.
You can see Mahomes' quote below on the left-hand side of the page.
Now, 16 years later, Mahomes is an NFL MVP in his own right and will lead an Andy Reid-led Kansas City Chiefs team into the Super Bowl on February 7th to face Tom Brady, who also has a new team in the Tampa Bay Buccaneers.
The characters are all the same in the play, but the roles have been reversed. One thing that's remained the same, however, is Mahomes thinks the Andy Reid-led team will come out victorious.
The first time Mahomes made the prediction, the Patriots beat the Eagles 24-21 to win their third Super Bowl in four seasons. Brady completed 23 out of 33 passes for 236 yards and two touchdowns. Patriots receiver Deion Branch would walk away with Super Bowl MVP honors after 11 catches for 133 yards. This locked in back-to-back Super Bowls victories for the Patriots, the last team to accomplish the task of winning two in a row.
Mahomes and the Chiefs, after beating the 49ers in 2020, now have a chance to be the first team to win back-to-back championships since Brady did it. I bet Mahomes' prediction is the same heading into this Super Bowl as the last one he predicted between Brady and Reid because the Chiefs are "the better team."
Enter your number to get our free mobile app
Patrick Mahomes: From East Texas To NFL Stardom
More From News/Talk 95.1 & 790 KFYO