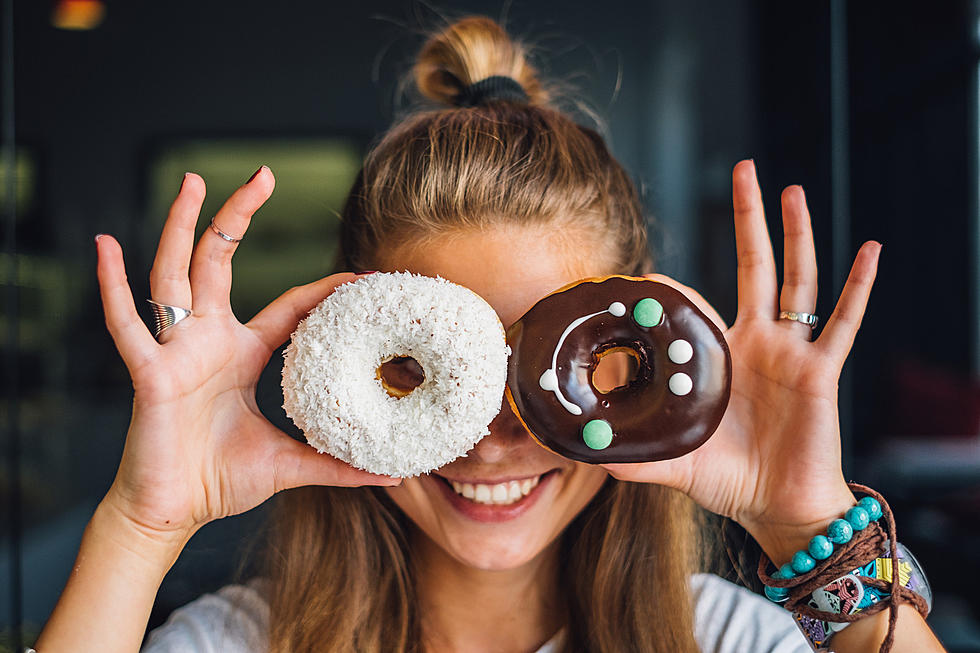 Where You Can Get Free* Donuts in Lubbock for National Donut Day 2021
Getty Images
Get that sweet tooth ready, because Friday, June 4th, 2021 is National Donut Day.
I feel like it describes our country quite well that we have a whole day dedicated to donuts. I have absolutely no complaints about it, because just like every other food-based national day, it means free food.
There are a few locations in Lubbock where you can get your fill of coffee and the delicious, sugary rounds of dough that are loved by all.
Here are some of the places participating in National Donut Day, as well as the deals they are offering:
Krispy Kreme
4301 S Loop 289
Krispy Kreme is offering a free donut of your choice with no purchase necessary. They're also continuing to offer a free donut to those who are vaccinated against COVID-19 and bring their vaccination card as proof. This could possibly be your chance to snag two free donuts in one day.
Dunkin'
4328 50th St.  |  7901 University Ave.  |  11435 Quaker Ave.  |  7723 Milwakee Ave.
Dunkin' is offering a free classic donut, but it's only with the purchase of a beverage. Any beverage of your choosing is eligible for this promotion, and you have plenty of options in the category of a classic donut. Some of those options include strawberry frosted, glazed and cinnamon sugar.
Shipley Do-Nuts
8710 University Ave.
Shipley Do-Nuts is offering a free glazed donut with any purchase. So, you can mix and match your own little deal. Buy one, get one. Buy a beverage, get a donut. Whatever your heart (or stomach) desires.
These are just a few options that I found. Did I miss any? Be sure to keep an eye out for any other shops that may be participating in the National Donut Day celebration and let us know on Facebook so we can add them to the list.
8 Iconic Texas Snacks
12 New Places to Eat in Lubbock
KEEP READING: 3-ingredient recipes you can make right now
More From News/Talk 95.1 & 790 KFYO