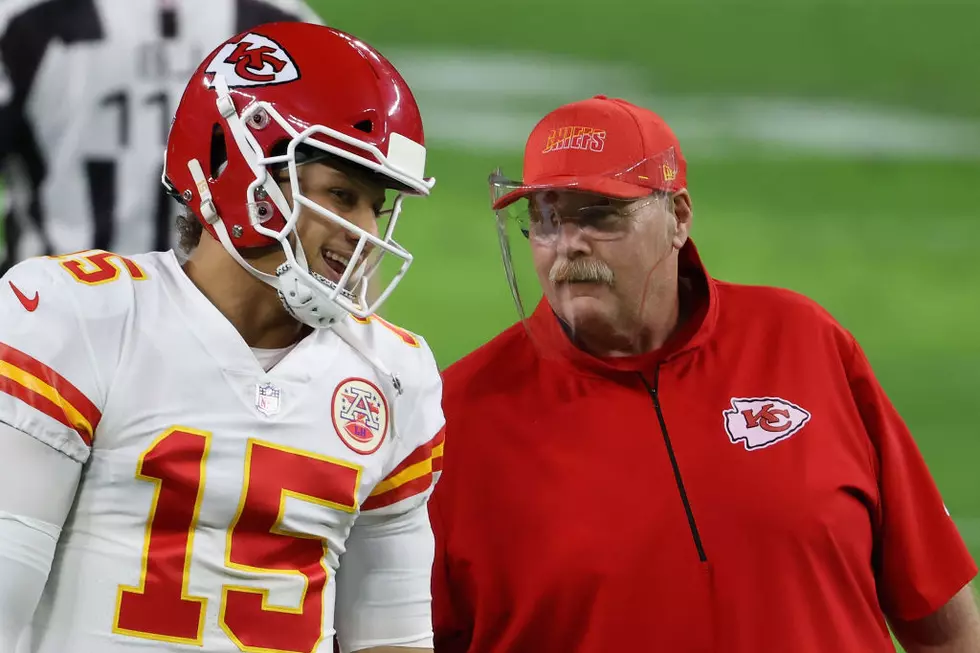 Whataburger Confirms 4 Locations in Kansas City for 'Super Fans'
(Photo by Christian Petersen/Getty Images)
Whataburger is finally stretching its legs into the rest of the country with ten states already having Whataburgers and the 11th and 12th states are on the way. In the press release for the announcement of the official locations in Kansas and Missouri, Whataburger mentioned in a press release that because they had some, "super fans in Kansas City" it was only a matter of time that the popular chain made its way into Missouri and Kansas.
The "super fans" line is obviously referencing Patrick Mahomes who has famously advocated for the white and orange stripes to come to his area after growing up in Texas and enjoying the delicacies in Lubbock during his time as the Red Raiders quarterback.
Mahomes responded to the news via Twitter as he does so often, with a simple emoji:
All four locations will open in Kansas City with three on the Missouri side and one on the Kansas side with plans for the first location to open this fall. Not only will the Kansas City area get the burger goodness, but Whataburger is also planning to hire more than 700 new employees to staff the new locations.
You have seen Mahomes impact on the field in Kansas City with a Super Bowl Championship and another Super Bowl appearance with three straight AFC Championship appearances. He's also had an impact socially off the field with his voter registration initiatives last season and his foundation 15 and the Mahomies does incredible work with the community.
Now he's feeding the community, or at least he'll provide them with another option in the fall. Extra ketchup, please.
CHECK IT OUT: See the 100 most popular brands in America
CHECK IT OUT: 100 sports records and the stories behind them
More From News/Talk 95.1 & 790 KFYO