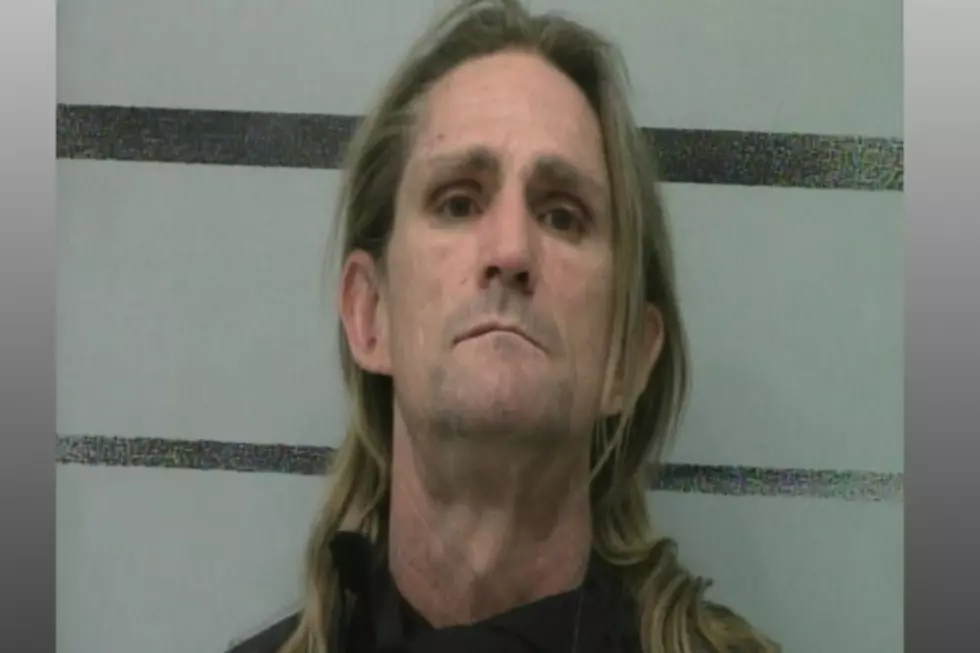 Two Brothers Fight With Sword and Tent Spikes, Lubbock Police Arrest One
James McElroy, Lubbock County Sheriff's Office
In the early morning hours of Monday, November 16th, a Lubbock man was arrested after police say he attacked his brother with two metal tent spikes.
Lubbock Police initially responded to a domestic disturbance in the 4400 block of 45th Street at around 2:15 a.m. When they arrived on scene, the suspect, 45-year-old James Owen McElroy, described what happened to police.
McElroy told police that his brother, unidentified, had come at him with a sword attempting to stab him, so McElroy "messed him up." The brother, however, described things to police differently.
KAMC news reported that McElroy was screaming in another part of the house earlier in the night. The victim says he saw McElroy in the backyard with a small fire while he was setting up a tent.
The victim then says McElroy became enraged, yelling at the victim, so he went back inside.
After hearing more yelling, the victim opened his bedroom door to see McElroy standing at the end of the hallway with two metal tent spikes. The victim says he grabbed a small sword in his bedroom to defend himself.
The victim was cut on his right thumb in an attempt to shield his face, and also was struck in the right side of his head.
McElroy was arrested and booked into the Lubbock County Detention Center for assault and drug paraphernalia charges.
Enter your number to get our free mobile app
13 Deadly Animals in Texas
More From News/Talk 95.1 & 790 KFYO