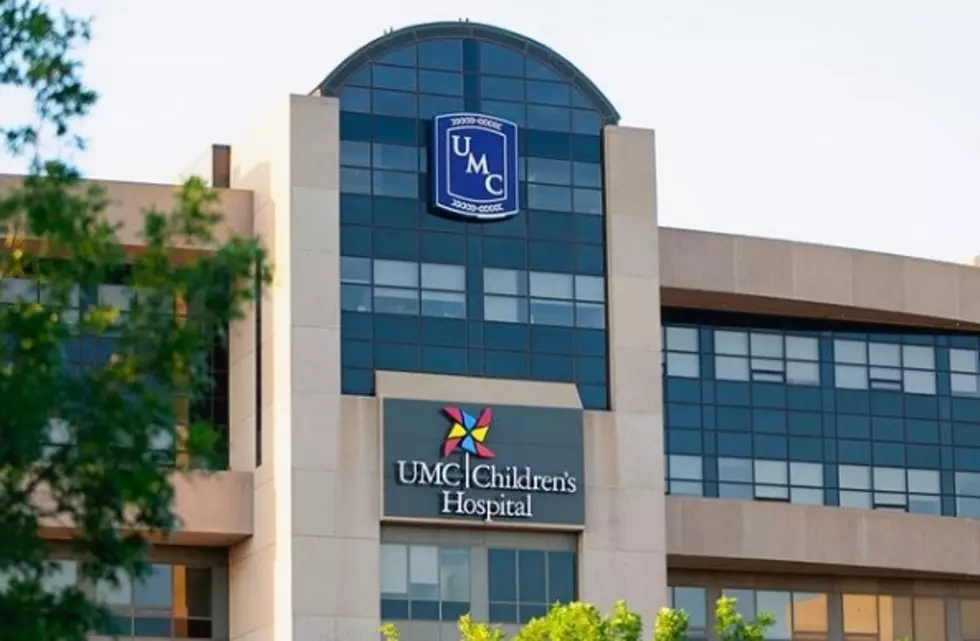 This Very Special UMC Employee Celebrates Her Birthday Today
@umcpassionpaws via Instagram
Last September, Lubbock's University Medical Center (UMC) welcomed their first ever facility dog named Sable.
As a facility dog, Sable, along with her handler Hannah, visit UMC patients in order to provide support and comfort to those that might be struggling with their hospital stay. Facility dogs have also been proven to help lower stress and anxiety levels in patients who are having a hard time. Facility dogs are also available to visit hospital staff and attend special events.
Sable was brought to UMC in collaboration with Canine Assistants, a dog training business that focuses on educating working dogs. They place their service dogs with individuals with mobility difficulties, diabetes, epilepsy, and many more conditions that benefit from having a service animal.
After sable completed her training with Canine Assistants, she started at UMC at just 2 years old. After around nine months of working and brightening patient's day, today is all about her because she's celebrating her third birthday.
Dogs like Sable have a huge impact on the hospitals they work in, so it's amazing to see UMC implementing a facility dog program. With Sable just turning three, we know that she has many more years of work left in her, so she will continue to help patients and make a positive impact on the Lubbock community. Maybe one day we will see more dogs like Sable in Lubbock, continuing to work hard and help thousands of patients along the way.
If you want to wish Sable a happy birthday, be sure to leave a comment on her most recent Instagram post and take a look at all of her adorable photos.
Simple Snack & Meal Ideas to Keep Your Kids Hydrated on Triple Digit Days
All of these delicious foods are at least 70% water! Including them in your kid's diet is an easy way to help prevent them from becoming dehydrated!
10 Ways to Prepare for Severe Weather in West Texas
Make sure your home and family are prepared for severe weather with these tips straight from meteorologist Justin Weaver with the Lubbock National Weather Service.
More From News/Talk 95.1 & 790 KFYO