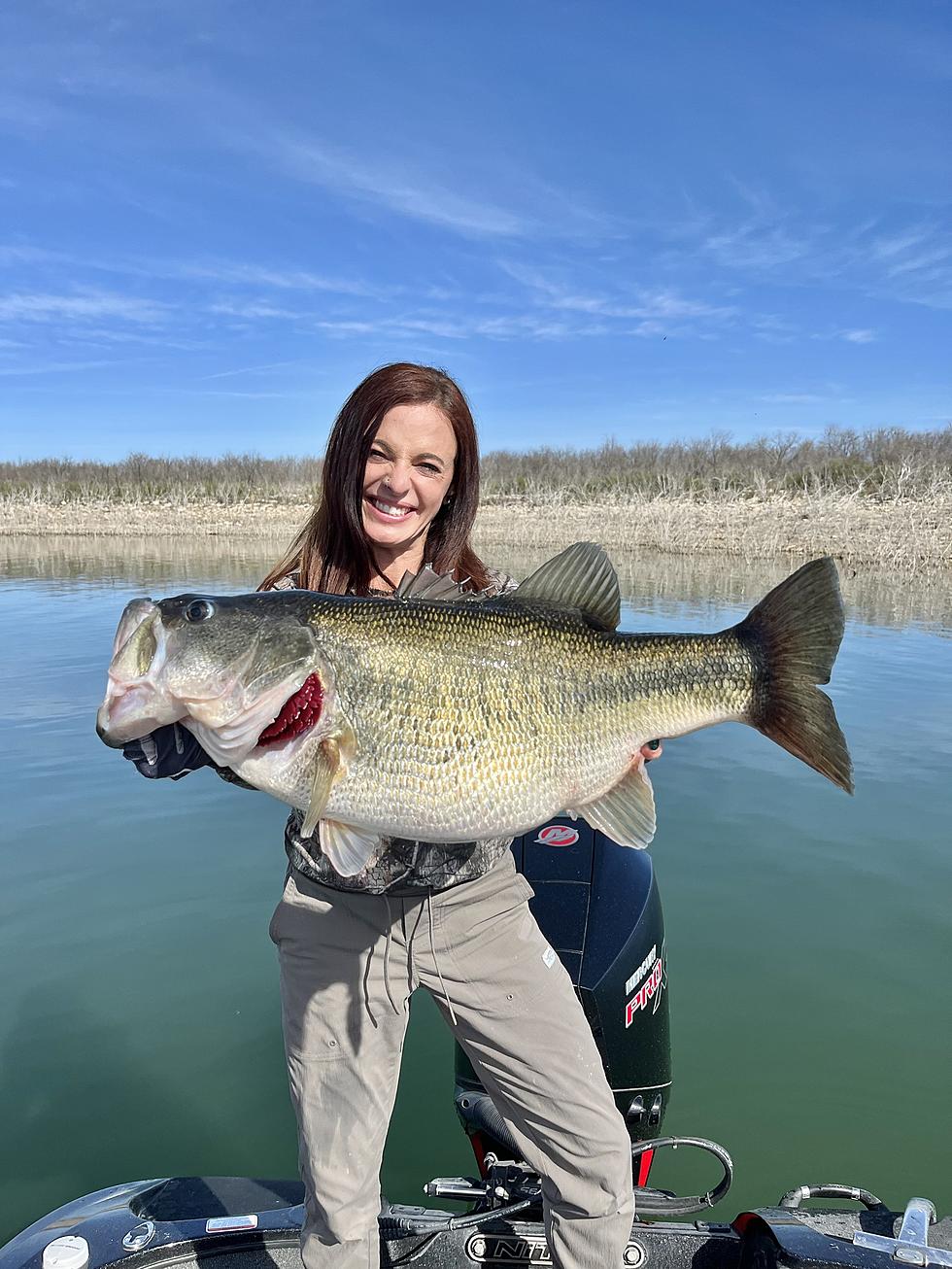 Texas Woman Reels In World Record Largemouth Bass On Texas Lake
IGAF/Facebook
The wait was worth it.
Back in February, Lea Ann Powell of Lake Jackson was fishing near San Angelo on O.H. Ivie Lake when she caught "the big one". Powell caught and reeled in a huge largemouth bass that weighed in at 12 pounds 3 ounces.
She and her friend both new it was a monster fish and something special, but it took until this past week to confirm the big news. It was a record-setting fish. In fact, it was a world-record. Lea Ann's catch of the day bested the old world record that was set in 2021 in Mexico at Lake Baccarac. That largemouth bass weighed in at 9 pounds, 1 ounce.
According to the Houston Chronicle, the battle to reel the fish in was pretty epic.
"Before I went to O.H. Ivie with Dalton, I literally had only caught a 7-pound, 8-ounce largemouth," Powell told KETK. "And I was like, cool, if I get an 8 pounder I'm happy." However, the duo didn't know they were about to land a new world record fish. "Once I set the hook he was like, 'Oh my God, you caught a giant,'" Powell told KETK. "But what was crazy is we were both freaking out because it was hooked 45 feet from the boat and 15 feet down on 10-pound line with a spinning rod. Which, if anybody knows fishing at all, that's a very hectic situation."

Anytime Powell would get the fish close to the boat, "she would start taking off and kept nosing down so I was having to adjust the drag when she would take off running," she told KETK. Once Powell and Smith finally secured the fish on the boat, they took it to a nearby RV park and gas station to have it weighed on a certified scale.
Powell hopes that her record catch will encourage and inspire younger people who like to fish, particularly younger women.
LOOK: These Are the Counties with the Warmest Summers in Texas
Stacker
compiled a list of the counties with the warmest summers in Texas.
CUTE: The Most Popular Dog Names of 2023 in Texas
Wag!
ranked the 50 most popular dog names in Texas based on its users' data.
LOOK: Longest-living dog breeds
More From News/Talk 95.1 & 790 KFYO