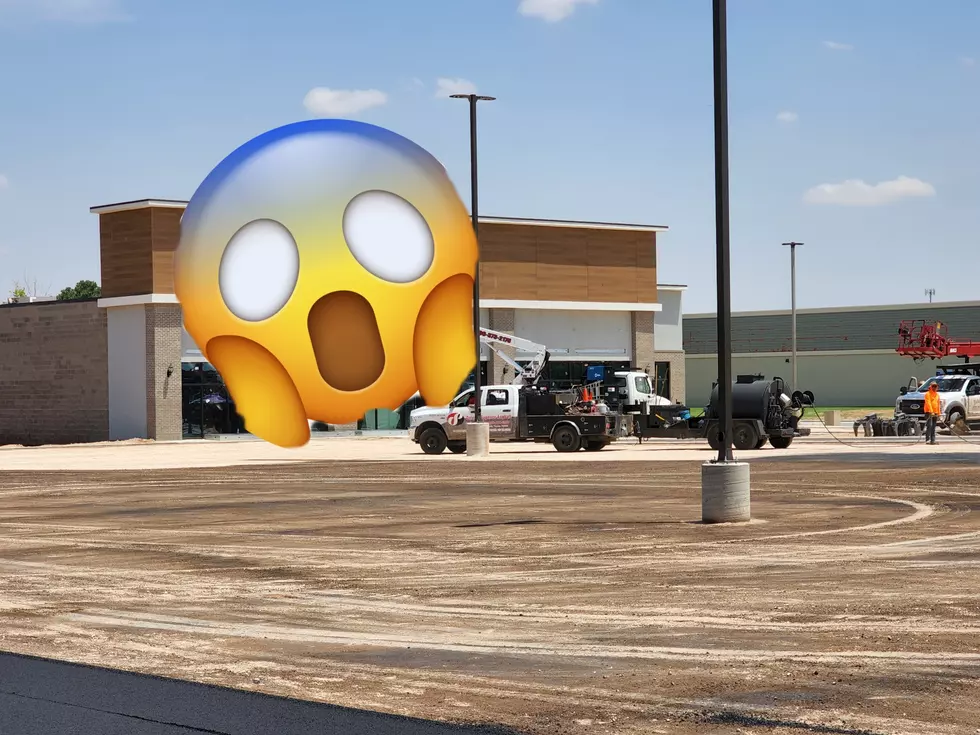 Wait, What? Is Lubbock's New Texas Roadhouse Location In Jeopardy?
Lance Ballance, Townsquare Media
So, what the heck is going on here?
For some time, we've heard all the details about Texas Roadhouse and their impending move to the old Babies R Us Location on Slide Road. Based on the information that we received from Texas Roadhouse's management, all indications were that the location would be much larger than their current South Loop location.
So, being the investigative geniuses that we are, we put 2 and 2 together and came up with 746. Turns out, that's NOT what was going in the old building, unless you are planning on enjoying that steak on a payment plan.
Driving down Slide Road, we saw the signage of a new Aaron's location going up on the building. Which, unless they're changing their business model, does not mean a juicy ribeye. So were we wrong all along? Did we assume incorrectly that Texas Roadhouse was moving to this location?
Ummm, no. We weren't exactly wrong. Maybe just a little off in the exact plan.
If you look juuuuuust to the left of the building, you'll notice a large patch of empty space which has recently been cleared out and is being prepped for new development.
Yep, behind that parking lot smoother machine. Let me pull the car around and take another picture:
Is that better? Does this make sense now?
So it appears that Texas Roadhouse is NOT moving into the ACTUAL building where Aaron's is soon to set up shop, but will be right next door in a shiny, new 11,000-square foot location.
This is a relief, because I was really sweating how I was going to explain to my family that I had financed a baked potato over 36 months.
67 Best Restaurants in Small Towns in West Texas
39 Eateries With a Patio in Lubbock
The 13 Best Hole in the Wall Restaurants on 50th Street in Lubbock
These buildings might be unassuming from the outside, but the kitchens absolutely know what's going on. I wasn't as strict on this one as I was on my
34th Street version
which you can read if you keep scrolling, but I defend my choices below. If you can get a cash loan in the same strip mall as your pizza, it might be a Hole in the Wall.
55 Times Lubbock Was Mentioned in TV Shows, Movies, Songs & More
Here's a bunch of times the Hub City was mentioned in TV shows, movies and songs.
More From News/Talk 95.1 & 790 KFYO