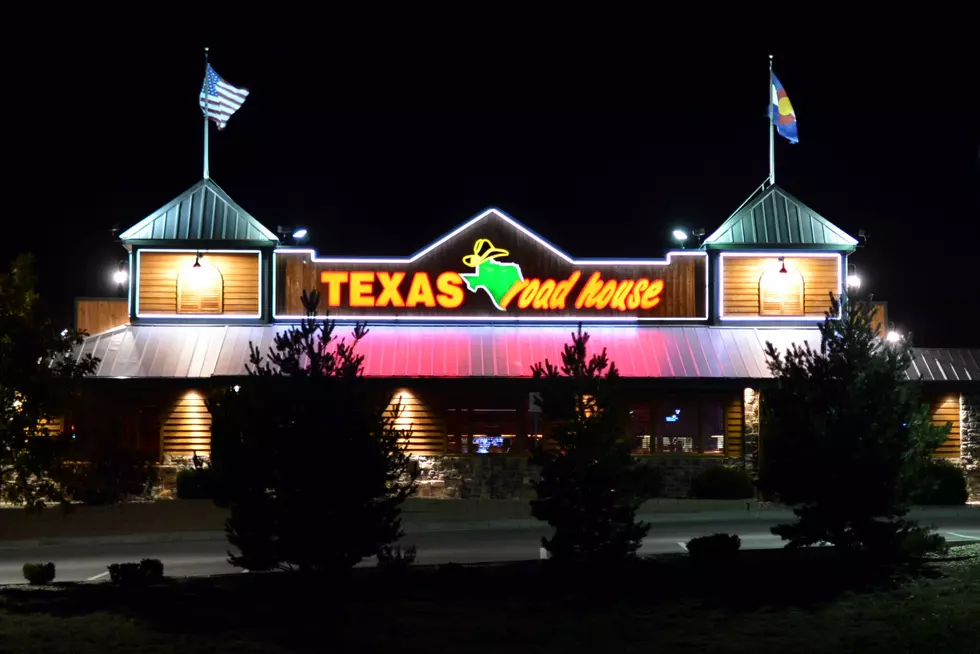 Is This Fun Cheer The Scariest Thing At All Texas Roadhouses?
dbdurden
If you live in Lubbock then the grand opening of the biggest Texas Roadhouse is all that anyone can talk about and what more can you want from a restaurant than it having the name of your state. The food is amazing (yes I did already eat there) and the service is above and beyond, big thanks to Lacey for being a great waitress, but is there a scary part of the Texas Roadhouse experience?
Well one TikTok user, who goes by the name Fatboy Gumption, seems to have had an almost out of body experience that is usually exhibited when you jump scare a hamster. The video starts off with young man Gumption just enjoying his food when in the distance you hear it. The noise comes in so swiftly as it frightens our food passionate star and you can clearly see him looking for a way out of the booth he is sitting at once the 'scary' part happens.
What is that noise you ask well it starts off kind of like this "aaaaaaaa" and you hear it in full as the Texas Roadhouse employee doing his job says "Aaaaaaaaattention Texas Roadhouse guests! We got a very special cowgirl on the saddle tonight her name is Ryan..."
That's right the Texas Roadhouse Birthday cheer is what scared Gumption while he was enjoying his food. Texas Roadhouse is infamous for their saddle up for birthdays tradition where they let everyone know it's your birthday while sitting on a saddle. I am not sure who Ryan is but I do hope you had a great birthday.
I do think that there should be a restaurant themed portion of Nightmare on 19th Street where all they do is jump scare you with happy birthday songs from different restaurants. I also may have watched the video over 30 times because I enjoyed it that much but next time I visit the largest Texas Roadhouse that recently opened I will be sure to stay on alert.
An Inside Look at Lubbock's New Texas Roadhouse Location
Take a look inside Lubbock's new Texas Roadhouse the day before their Grand Opening.
Which of 12 Texas Inspired Zodiac Signs Is Your Lone Star Sign?
12 astrological zodiacs signs reimagined as Texas themed zodiac signs
18 Fantastic Reason To Dig Around In The Garbage
More From News/Talk 95.1 & 790 KFYO