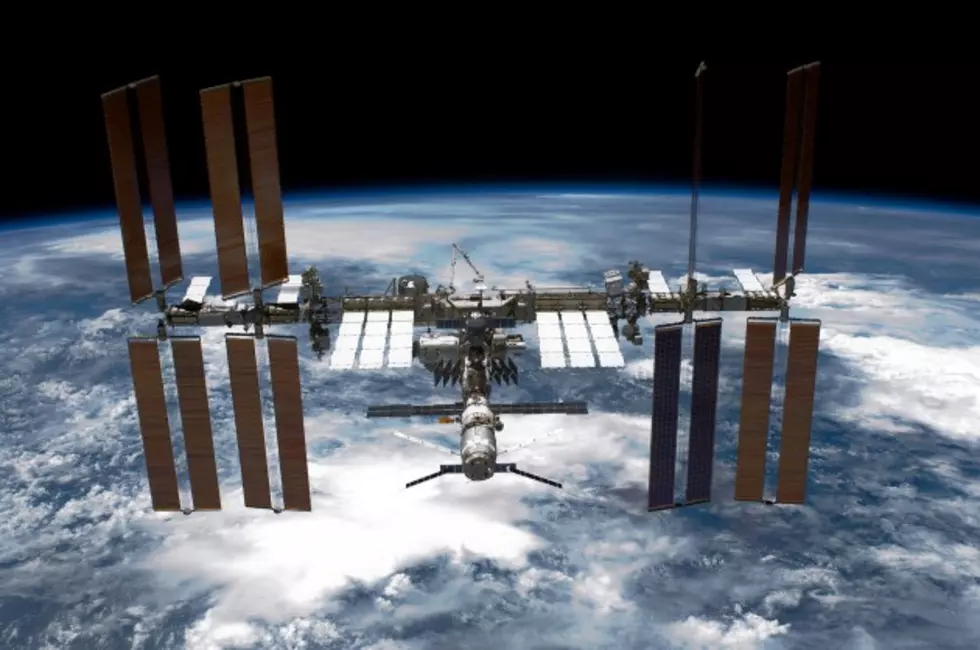 Satellite Spotting Opportunities in the Lubbock Area Tonight
NASA – Getty Images
The Lubbock area forecast for this evening, Friday December 26, 2014 calls for partly-cloudy skies.  That should provide another great opportunity to spot the International Space Station (ISS) as well as an Iriudim flare as the satellites pass over the South Plains.
Tonight's ISS pass will be very bright. Begin watching for it at 7:04 pm near the northwest horizon, climbing higher to nearly directly overhead at about 7:07. From there the ISS will continue toward the southeast horizon, and rather than going out of sight below the horizon, it will disappear into the earth's shadow about 7:08:38.
You can also see an extremely bright Iridium flare tonight at 6:52:33 pm. Look just east of directly overhead at that time. These flares only last for about 10 seconds, so be ready!
You can read more details on viewing the International Space Station in a previous post here, and for Iridium flares read here.