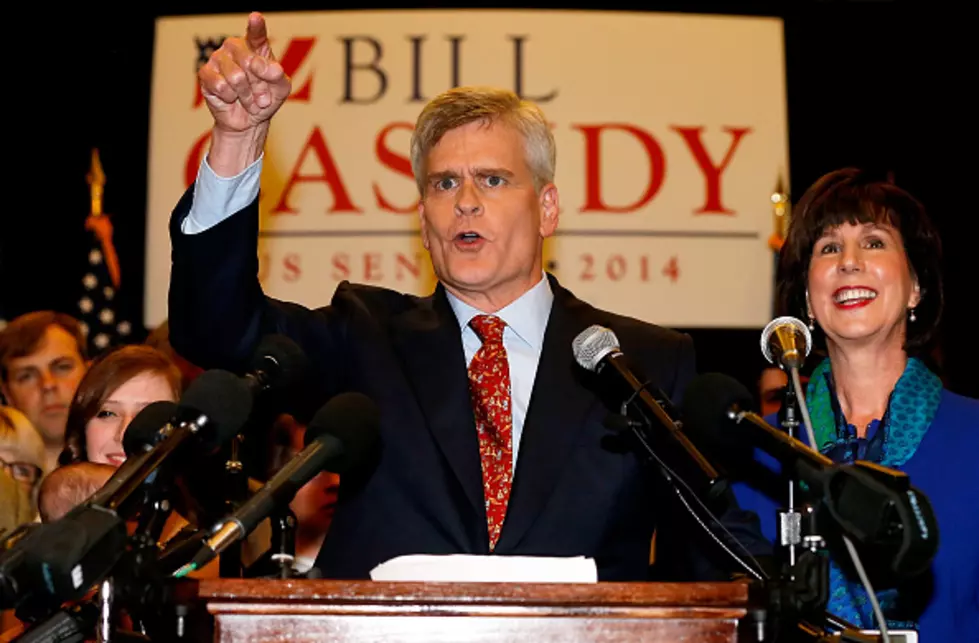 Republicans Extend Majority in U.S. Senate with Defeat of Mary Landrieu by Bill Cassidy
Sean Gardner, Getty Images
With the win, Republicans will have 54 seats in the U.S. Senate when the new Congress convenes in January. Democrats will be down to 44 seats along with two independents still holding seats in the Senate. Also, Democrats do not hold anymore Senate seats in the Deep South.
Cassidy calls his win "the exclamation point" on midterm elections that put Republicans in charge on Capitol Hill for President Barack Obama's last two years in office.
Landrieu fought to make the election a referendum on her own performance rather than on President Barack Obama. But she was unable to win a fourth term against the wave of GOP gains across Southern states and the strong unpopularity of the president.
Cassidy portrayed his candidacy as a way for voters to cast another ballot against the policies of the president. That mirrored the winning campaign argument of Republicans who ousted Democratic incumbent senators in Arkansas and North Carolina.
Information from the Associated Press used in this report
More From News/Talk 95.1 & 790 KFYO