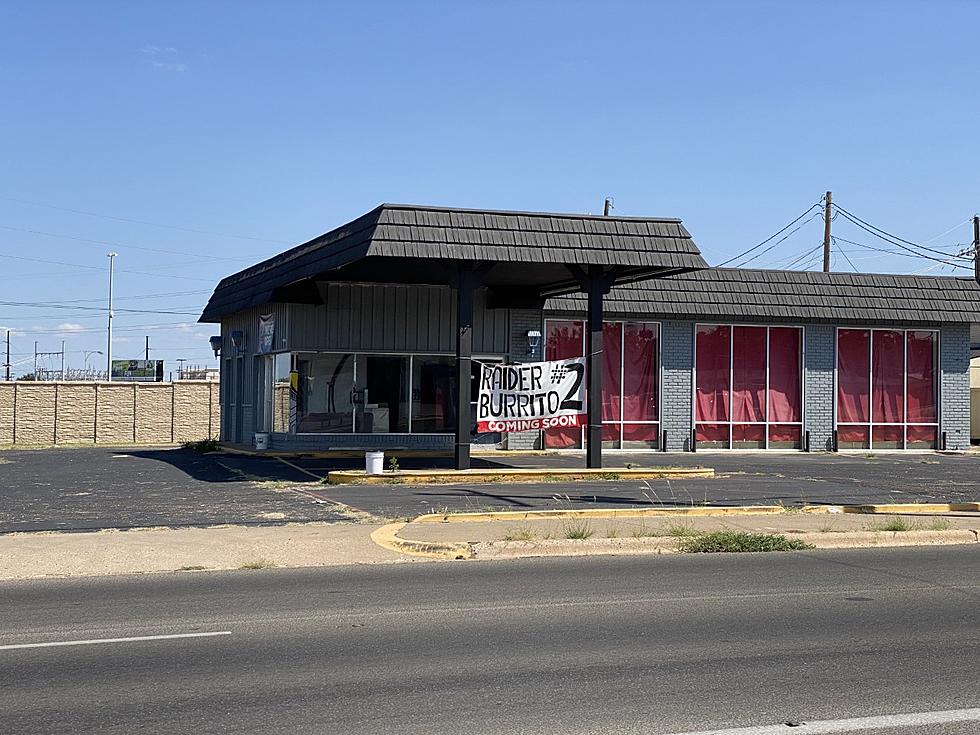 Raider Burrito #2 to Open Soon in Lubbock
Chad Hasty, KFYO.com
Those leaving Adventure Park in the near future will have a new place to stop in a get burrito as Raider Burrito is expanding to a new location.
Raider Burrito #2 will be located at 29th and Slide. The building where the new Raider Burrito is going has also been a gas station, a convenience store without fuel and other types of businesses.
The building is near Adventure Park and located right across of Ooo La Lattes. The original location of Raider Burrito is located at 2102 19th Street and is open 8 a.m. to 11 p.m., except on Friday and Saturdays when they close at 2 a.m.
No word yet on the hours for Raider Burrito #2, but late-night burritos might just be something needed at the new location. In fact, as someone who drives by that location many times during the week, morning and/or late night burritos and food sounds like a great idea. A new restaurant at that location will be welcome news to those who live in the area as there aren't many options for a quick bite to eat in the immediate area other than what you can get at Adventure Park.
While the original Raider Burrito is up and running, there hasn't been a date set yet on when the new location of Raider Burrito will open. And while it's good news to see a business doing well and expanding in Lubbock, we do hope they'll be able to find employees for the new location. There have been many reports of businesses in and around Lubbock that are still struggling to find employees.
10 Most Expensive Neighborhoods in Lubbock
Here are the 10 most expensive neighborhoods in Lubbock based on data found on
Neighborhood Scout
.
10 Safest Neighborhoods in Lubbock
Here are Lubbock's 10 safest neighborhoods according to violent and property crime numbers found on
Neighborhood Scout.
15 Exciting Shows Coming to Lubbock's Buddy Holly Hall
More From News/Talk 95.1 & 790 KFYO