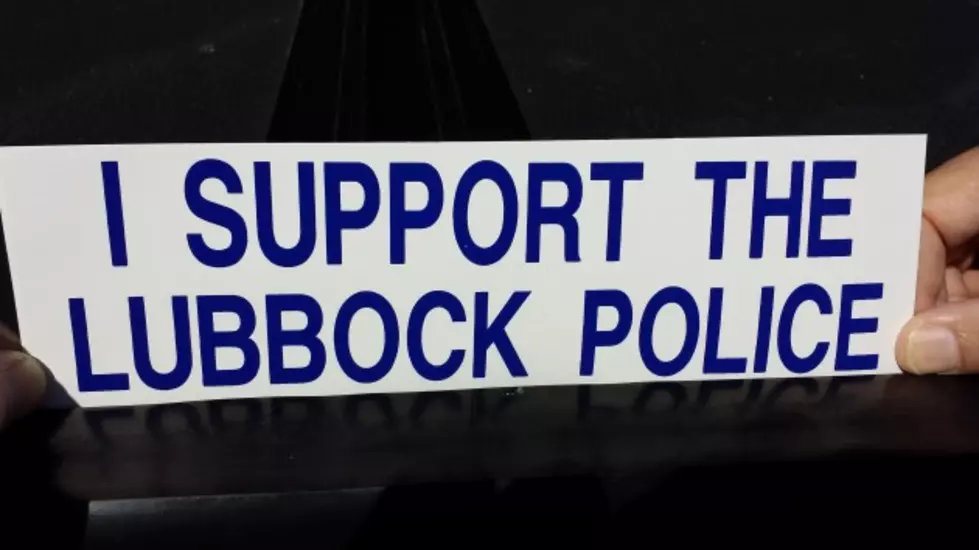 Paul R. Beane Distributes Bumper Stickers Supporting Lubbock Police
Rob Snyder, KFYO.com
Wednesday morning, after hosting the Chad Hasty Show on News/Talk 790, KFYO, Paul R. Beane distributed almost 100 bumper stickers to KFYO listeners. The bumper stickers very simply state, "I Support The Lubbock Police."
The stickers were an idea Beane came up with last week to help show support for the LPD. A number of regular KFYO listeners came out to get bumper stickers, including Eddie Dixon and Derek Kite.
Beane said that he will order additional batches of bumper stickers and announce when and where he will distribute them for free. Beane is scheduled to fill in for Chad Hasty again on Monday, September 21, from 8:30am-11am on News/Talk 790, KFYO, and an announcement may be made during that day's edition of the Chad Hasty Show.
Also, there are a limited number of bumper stickers available at the front office of the Townsquare Media studios at 4413 82nd Street, Suite 300, Lubbock, TX 79424.  The bumper stickers can be picked up, while they last, from 9a-4:45pm, weekdays.
More From News/Talk 95.1 & 790 KFYO