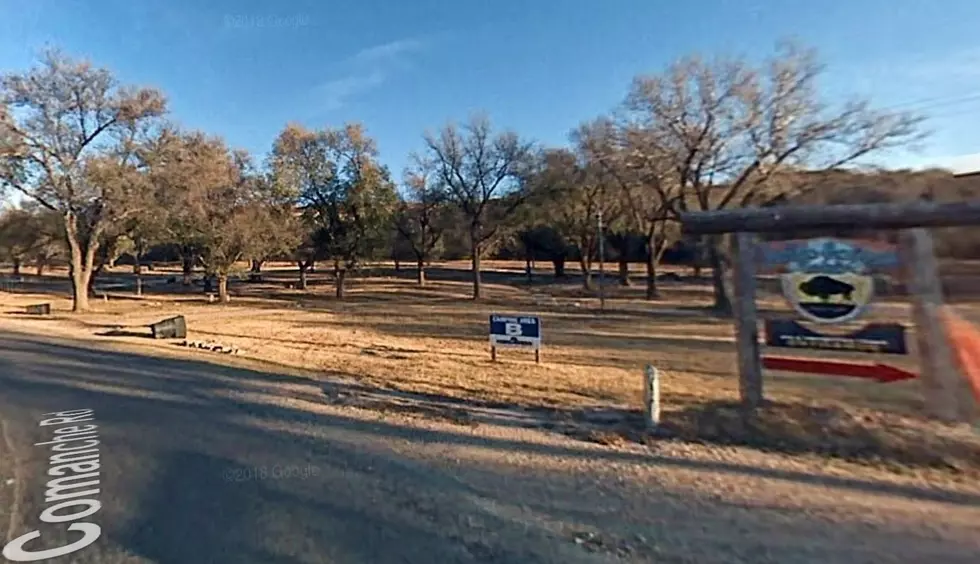 Not Again! Social Media Users Bust Buffalo Springs Lake for Using More Fake Pictures
Google Maps
Whoever's running the Facebook account for Buffalo Springs Lake sure has been busy lately. They're attempting to lure people out to the lake to enjoy some fun out at the lake -- that is, if you can afford to get in and possible lake rules actually allow you to have fun.
Earlier in June, the social media accounts for Buffalo Springs Lake, mainly its Facebook page, were relentlessly mocked after they were accused of using stock pictures of other lakes in promotional posts about Buffalo Springs Lake. At first, Buffalo Springs Lake seemed to have taken it in stride, but then they locked all comments and deleted one of the posts.
Even we got in on the fun, using pictures of other lakes when posting about Buffalo Springs Lake. And at least we admitted they weren't really of Buffalo Springs Lake. Plus, they had mountains in the background.
After taking such an online beating, one would think that someone at Buffalo Springs Lake would have driven around and taken nice pictures of the lake. Apparently, that hasn't happened. Now, Buffalo Springs Lake is promoting camping by using a picture that in no way resembles any camping site I've seen at Buffalo Springs Lake.
Don't get me wrong. It's a great picture and looks like a great place to camp. The rolling hills in the distance have got to be beautiful when the morning fog rolls in. But that isn't Buffalo Springs Lake. Oh, and I believe that fire, the size, location, and it not being attending to is a violation of the new proposed rules on camp fires out at the lake.
July 4th Events Happening Around Lubbock
Where to Buy Fireworks In & Around Lubbock County
Here are several places you can buy fireworks for this season's 4th of July festivities in Lubbock County.
67 Best Restaurants in Small Towns in West Texas
More From News/Talk 95.1 & 790 KFYO