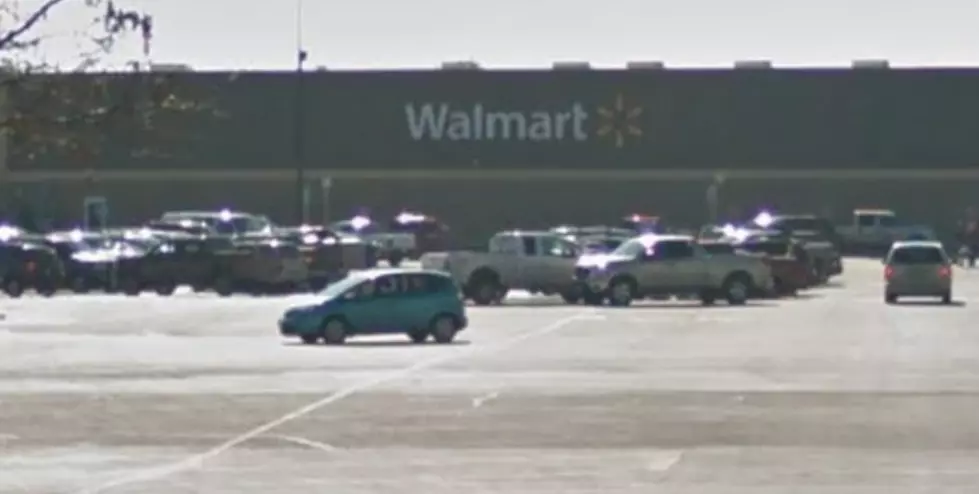 Melioidosis Outbreak Caused by Aromatherapy Spray Sold at Walmart
Google Maps
Dozens of Walmart locations across several states have recalled an aromatherapy spray connected to an outbreak of melioidosis, a bacterial disease commonly found in tropical climates in South Asia.
EverythingLubbock reports 55 total Walmart locations across 18 states sold the spray including two in Lubbock, the Walmart at South Loop 289 and Quaker Avenue as well as the Walmart at 4th Street and Frankford Avenue. The spray was also sold online.
The aromatherapy spray in question is called the 'Better Homes and Gardens Essential Oil Infused Aromatherapy Room Spray with Gemstones'. There are six different scents of that spray.
The spray has been linked to a death in Georgia and illnesses in Kansas, Minnesota, and Texas.
Customers in possession of this spray are asked to not throw the product away, but to do the following:
Double bag the bottle in clean, clear zip-top bags and place in a small cardboard box. Return the bagged and boxed product to a Walmart store.
Wash sheets or linens that the product may have been sprayed on using normal laundry detergent and dry completely in a hot dryer; bleach can be used if desired.
Wipe down counters and surfaces that might have the spray on them with an undiluted disinfectant.
Limit how much you handle the spray bottle and wash hands thoroughly after touching the bottle or linens. If you used gloves while handling the bottle or cleaning, wash hands afterward.
If you have used the product within the past 21 days and have symptoms of fever or other melioidosis symptoms, seek medical care. If you don't have symptoms but were still exposed to the product, antibiotics are recommended.
Once you return the spray to a Walmart location, they will destroy the product and you'll receive a refund and a $20 Walmart gift card.
Luxury Castle Airbnb Experience in Wolfforth, Texas
This 5-bedroom, 10-bed, 4.5-bath home is available for rent
on Airbnb
. For $781/night, you can live the fantasy life of your dreams in this mini-castle near Lubbock, Texas.
Mind-Blowing $2.2 Million Lubbock Home Has Indoor Basketball Court & Theater
The massive 5-bedroom home, located at 4509 14th Street in Lubbock, has some amazing amenities, including a hot tub, two pools, an indoor basketball court and a theater.
The Least Expensive House With a Pool In Lubbock (As of June 25th, 2020)
13 Favorite Texas Craft Beers
More From News/Talk 95.1 & 790 KFYO