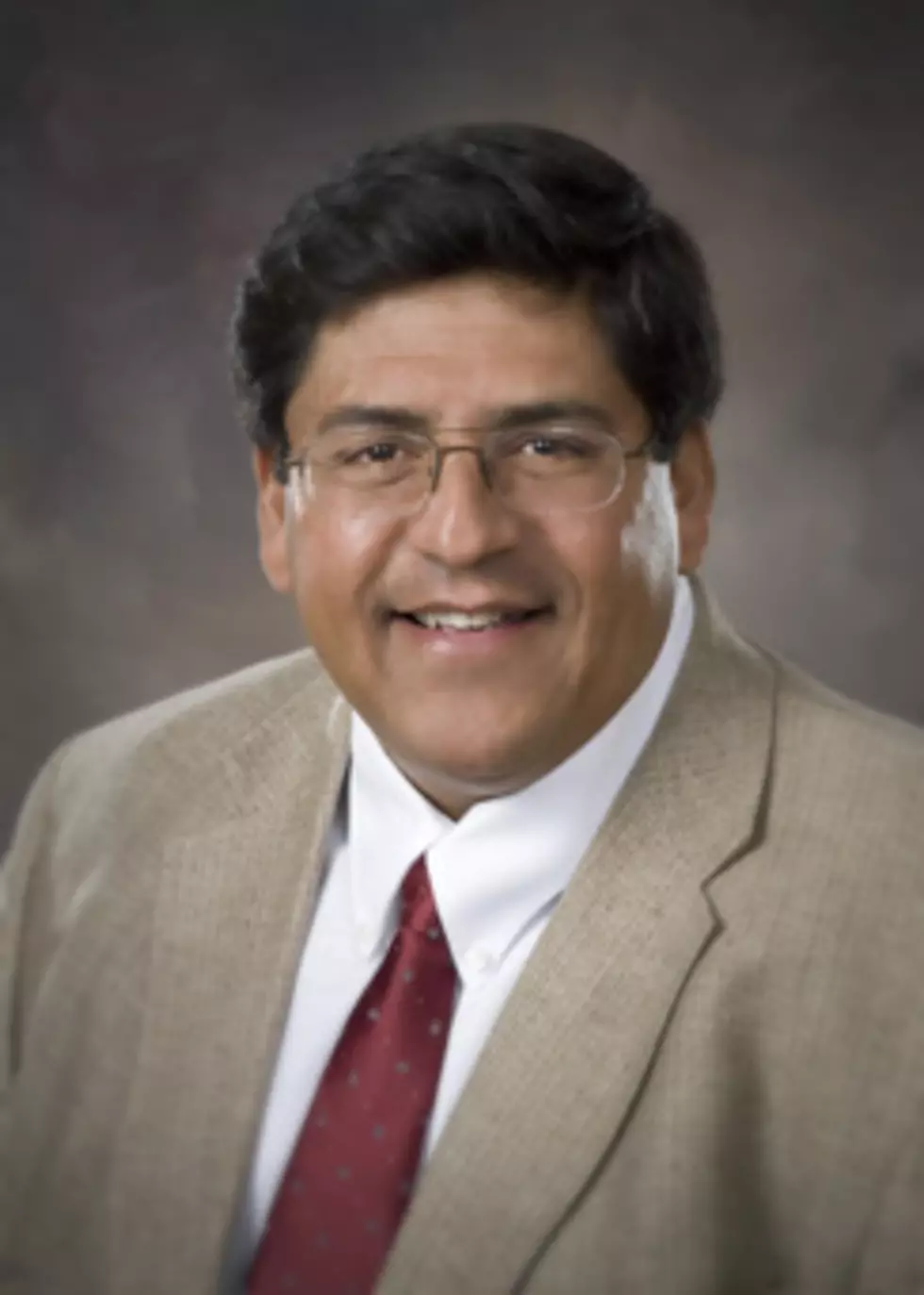 Lubbock Group Garners Enough Signatures to Trigger Recall Election Against District 1 Councilman Victor Hernandez
Hernandez - mylubbock.us
A local group has garnered enough signatures to trigger a recall election against District One Lubbock City Councilman Victor Hernandez.
Lubbock City Secretary Becky Garza announced Tuesday morning that a group of people, including former Lubbock County Commissioner Ysidro Gutierrez, Frank Gutierrez, and Beatrice Perez, had gotten enough valid signatures on their petition to trigger a recall election against Hernandez in November of 2013
The Lubbock City Councilperson is given five days after the petition is verified, and if the officeholder does not resign, the City will order a recall election. Hernandez has stated that he will not resign.
The petition was submitted to Garza's office with 586 signatures. In order to get a recall election, the group must have gathered at least 448 valid signatures from District One, and ten percent of those must certify that they voted for the councilperson in the last election.
Of the 586 signatures collected, ten were disqualified. Four were not registered voters, two were registered voters, but not in District 1, one person filed an affidavit to remove their signature from the petition, one signature was a duplicate, and two others did not match voter names.
The political action committee behind the recall election says they headed up the recall efforts "due to the long train of grievous breaches of duty, trust, and conduct unbecoming an elected officer."
Hernandez weighed in, saying "Throughout the process of Mr. Gutierrez, et al, gathering signatures, I received numerous phone calls from some of the voters being approached. The callers stated that they were told by those collecting their signature that the petition being circulated was in fact, to support me as their councilmember. Other callers reported that the petition being circulated was an effort to reduce the LP&L electric rate. As a result of this misinformation, some members of the community signed the recall petition."
The councilman continued, saying "I would again urge District 1 residents to remain calm as we push forward to the November election. Furthermore, I would ask that District 1 voters support me by voting against the recall effort. In a nutshell, this initiative has become a referendum on a public official's right to make inquiries of senior staff members in order to perform his duties and thus cast his votes, fully informed."
The November 5th recall election will not have any other candidates, but will rather be a single vote for or against recalling Hernandez. If Hernandez is recalled, then the election to choose a new District 1 councilman will be held no earlier than 120 days after the recall election, according to the City Secretary's office.
Note: Ysidro Gutierrez co-hosts a Sunday afternoon talk show on KFYO from noon until 1 p.m.