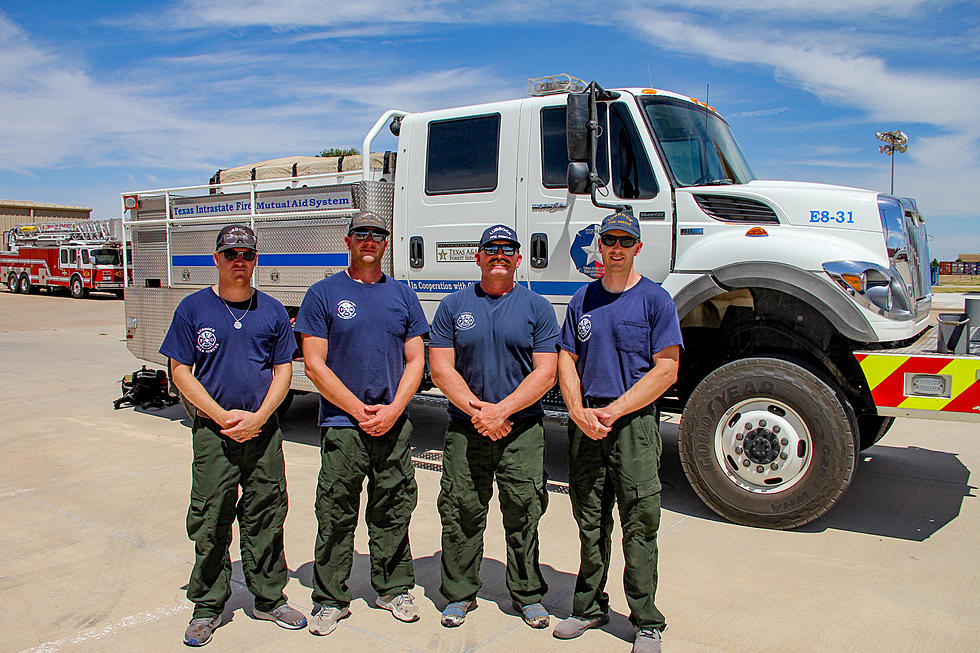 Lubbock Fire Rescue Crew Members to Help in Wildfire Efforts
Lubbock Fire and Rescue
Currently parts of Texas are experiencing wildfires as Texas A&M Forest Service has responded to 12 new requests for assistance. Texas A&M Forest Services does state that there is a very high potential for wildfires to break out that would be uncontrollable due to the dry weather, vegetation, and wind speeds. That is due to wildfires that, as of 10 a.m. on August 8, have burned 2,757.7 acres of land across the state of Texas and are currently asking for help.
Lubbock Fire Rescue was activated as part of the Texas Intrastate Fire Mutual Aid System to assist in fighting wildfires across Texas and have been dispatched to assist in Mineral Wells, Texas. That help is believed to be linked to a lack of staff that caused a temporary closure of two Mineral Wells Fire and EMS stations back in April. The stations were eventually reopened with limited staff since the departments had already gone over their overtime budget.
There will be a total of four crew members from Lubbock Fire and Rescue that will be traveling with their Texas Intrastate Fire Mutual Aid System truck to assist in fire suppression operations. Those teams will be sent out on their assignments August 9 to There is currently a fire in Kimi Creek that has been contained, per the publishing of this article, but there is currently a fire in Double Back, which is the second closest fire near Mineral Wells, that is active.
There are currently 168 burn bans in place in different counties across the state. All active wildfires can be found on the Texas A&M Forest Services website where it states how many acres have been burned and the containment level of the fire.
7 Unsuspecting Items That May Spark Texas Wildfires
With extremely dry conditions across the state, the following everyday items that may accidentally spark a fire.
The Meaning Behind Fire Hydrant Colors...Well, Generally Speaking
Have you ever wondered why certain Boise fire hydrants are solid red and others have yellow caps? We did! And finding a straight answer wasn't easy!
Scroll on for the National Fire Sprinkler Association's designated classification and rated flow for light blue, green, orange, and red fire hydrants.
Black, silver, yellow, and purple fire hydrants aren't codified by NFSA, but after some digging around, we found the meaning behind the unique colors!
6 Things to Remember if Your Vehicle Catches Fire
More From News/Talk 95.1 & 790 KFYO