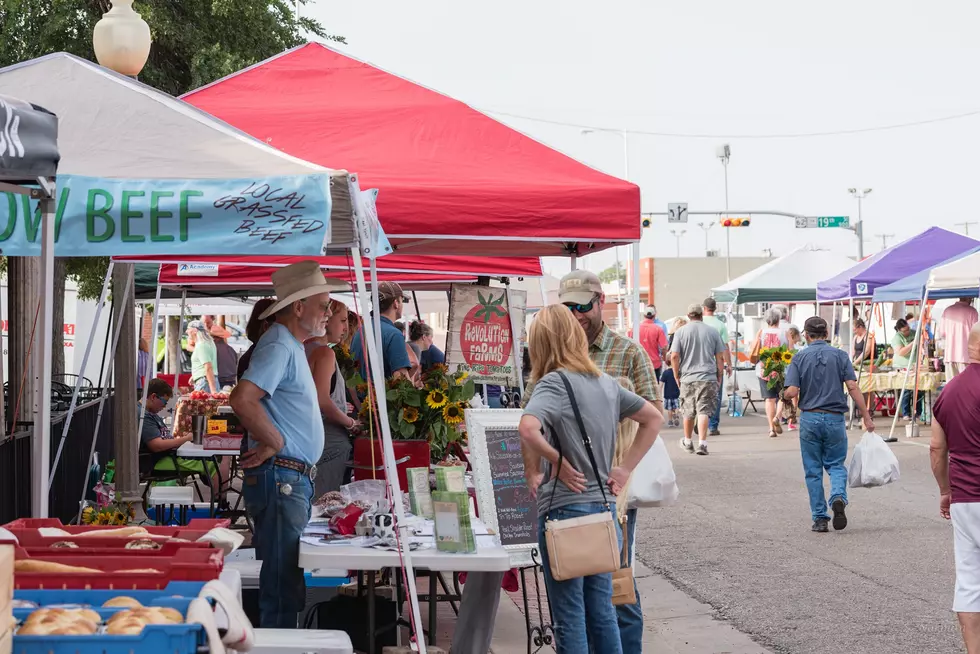 Lubbock Downtown Farmers Market Sets 2022 Season Opener
Lubbock Downtown Farmers Market Facebook
Wanting to shop local in Lubbock at a farmer's market? Well, the good news is the downtown one has finally scheduled its seasonal opener.
The Lubbock Downtown Farmers Market was officially started back in 2014. This farmers market sells fresh produce and some local foods that everyone has loved to check out during the summer months.
Its goal and mission is to provide the area with locally-grown products and food, and to promote and encourage people to come to downtown Lubbock.
The Lubbock Downtown Farmers Market only serves and focuses on locally-grown produce and farm products from the region, but may also host a limited amount of ready-to-eat and value-added products, as well as craft products, to support local artisans, downtown Lubbock businesses, and food-based entrepreneurs. You can find fruits, veggies, meats, arts, jewelry, crafts and so much more. They also bring out food trucks so attendees can enjoy a great breakfast or lunch.
The market will officially be back on May 28th for their big 2022 season debut.
The 2022 Lubbock Downtown Farmers Market season will be every Saturday morning from May 28th, 2022 through October 15th, 2022 at 19th Street and Buddy Holly Ave. You can see the layout above for where everything is.
You can find their full list of vendors here, or if you want to become a vendor they have an application process here. It will cost you a $50 annual fee to become a "Member Vendor," $20 daily booth fee for "Member Vendors" and $30 daily booth fee for "Day Vendors." The booth fees must be paid the day of the event.
You can go to their official Facebook page or their website for more details. They're located at 1822 Buddy Holly Ave. in Lubbock, Texas in downtown Lubbock's Depot District. They will be open every Saturday from 9 a.m. to 1 p.m.
39 Eateries With a Patio in Lubbock
14 Things Lubbock, Texas Is Best Known For
When you think of Lubbock, you think of these things.
More From News/Talk 95.1 & 790 KFYO