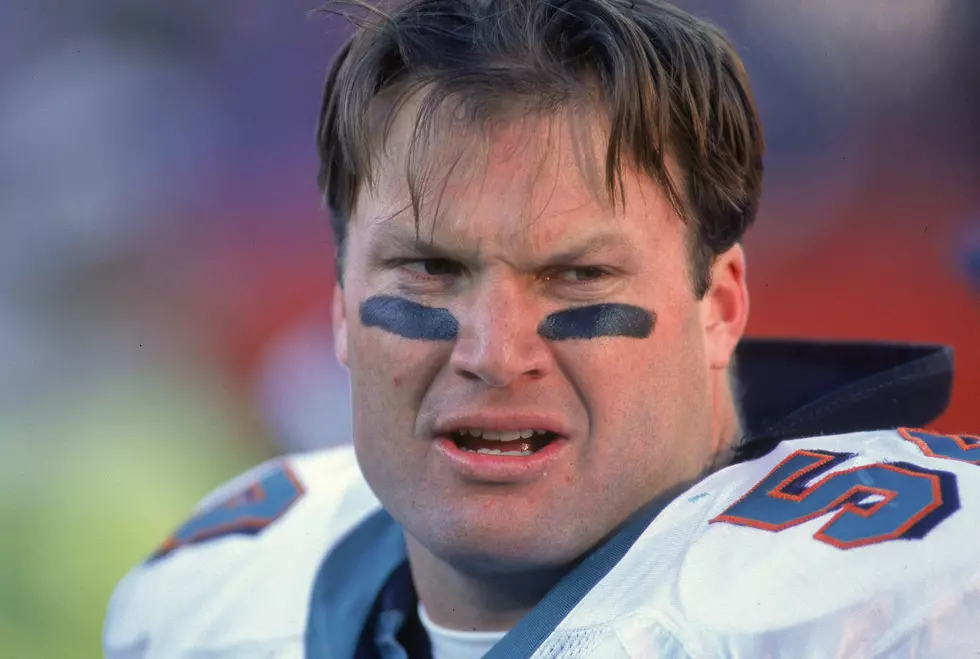 Let Me Repeat Myself, Zach Thomas Belongs in the Hall of Fame
Rick Stewart /Allsport via Getty Images
This is the fourth straight year I've written about Zach Thomas getting into the Hall of Fame on kkam.com. Last year, he got all the way to the finalist but was snubbed yet again of his Gold Jacket. This year, for the second consecutive year, he's advanced to the finalist plateau in the voting process of the Pro Football Hall of Fame.
"I am humbled to have my name again be among the finalists for consideration into the Pro Football Hall of Fame," Thomas told the Miami Herald. "Just being in the conversation, I feel like I won. Coming from a small town in Texas and getting this far is bigger than I ever allowed myself to dream. The game was my life for 28 years and I enjoyed every moment of it. If I had to do it again, I wouldn't change a thing."
There are 15 finalists for the modern-era entrants to the Hall of Fame including four players who are first-year eligible including a lock Peyton Manning and three probable in Charles Woodson, Calvin Johnson, and Jared Allen. The list also includes guys who have made it into the selection process before but are first time finalists like Ronde Barber and Charles Woodson.
So, does Thomas deserve to be a Hall of Famer more than some of the guys mentioned previously?
Let's take a look at his resume, Thomas is fifth all-time in NFL history in tackles with 1,727 in his 13 seasons. Three of the top six are already in the Hall of Fame, and the three that aren't already in are all nominees for this year's class. The other two are Jessie Tuggle and London Fletcher.
Tackles aren't everything, sure, but they are a large part of being a linebacker, and Thomas has better tackle per game numbers than both Derrick Brooks and Brian Urlacher. It helps if your team wins a Super Bowl, I guess.
Speaking of Urlacher, a great player and first-ballot Hall of Famer, Thomas has similar identical forced turnover numbers and more than 400 more combined tackles in just one extra season. Urlacher had 41.5 sacks, while Thomas had 21. But that's the only glaring difference between the two. Sacks can't be the determining factor here because Derrick Brooks, another current Hall of Famer, only had 13.5.
Thomas is a 7-time Pro Bowler, a 5-time first-team All-Pro, a 2-time 2nd team All-Pro, and a 2-time Linebacker of the Year. He was named AFC Defensive Rookie of the year and was named to the All-Decade Team for the 2000s.
In short, hell yes Zach Thomas deserves to be in the Hall of Fame.
27 Best and Worst Texas Tech Football Uniforms Since 2000
More From News/Talk 95.1 & 790 KFYO