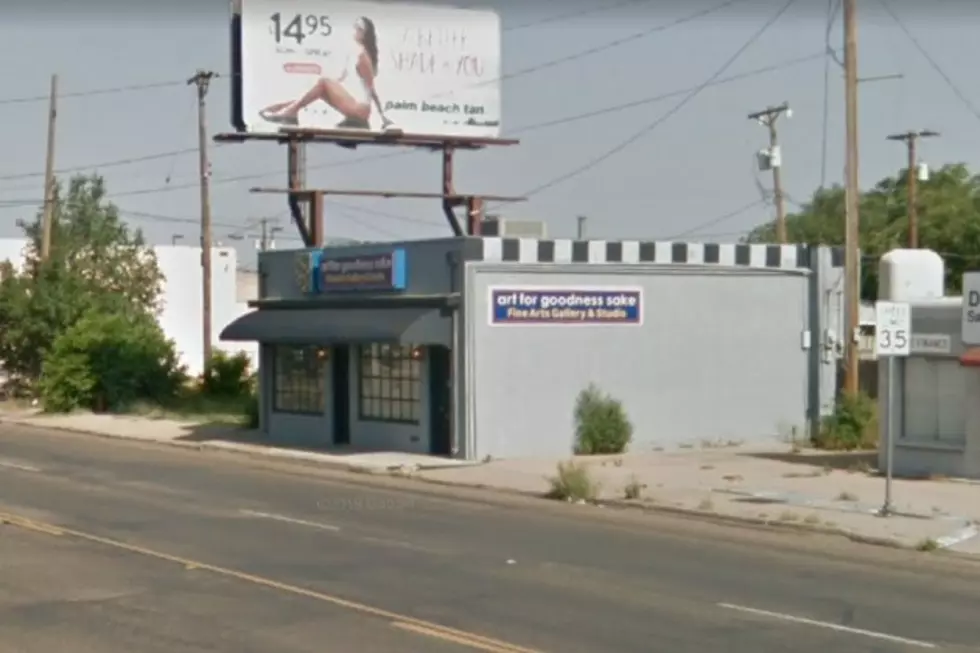 Someone Sprayed 'KKK' on a Lubbock Art Gallery's Windows
Google Street View
The morning of Thursday, February 4th, 2021, the owner of a Lubbock art gallery arrived at her business to find that the letters "KKK" were spray-painted on the windows.
KAMC News reports that the vandalism occurred either late Wednesday night (February 3rd) or early Thursday morning (February 4th).
The business in question, Art For Goodness Sake, is located in the 1800 block of 19th Street.
The owner of the gallery, Leann Lamb-Vines, who was a Green Party Candidate for Representative of District 84 in Texas back in 2012, told KAMC News that she's seen instances of broken windows or bullet holes in the past, but this was different.
Lamb-Vines said that she had previously posted "strong feelings" on Facebook concerning the riot that happened at the US Capitol back on January 6th. Whether or not these comments caused her to be targeted, or whether the business was specifically targeted at all and this wasn't just an act of random vandalism, has yet to be determined.
Lamb-Vines said she tried to file a police report before cleaning the windows, but Lubbock Police Department was tied up, so she went ahead and removed the spray paint anyway.
She was asked what she would say to the suspect or suspects responsible for this, and she said: "I don't know there's anything I could say. I'm sorry you're in such a bad place."
Enter your number to get our free mobile app
Expensive Airbnb Stays in Lubbock, Texas
More From News/Talk 95.1 & 790 KFYO