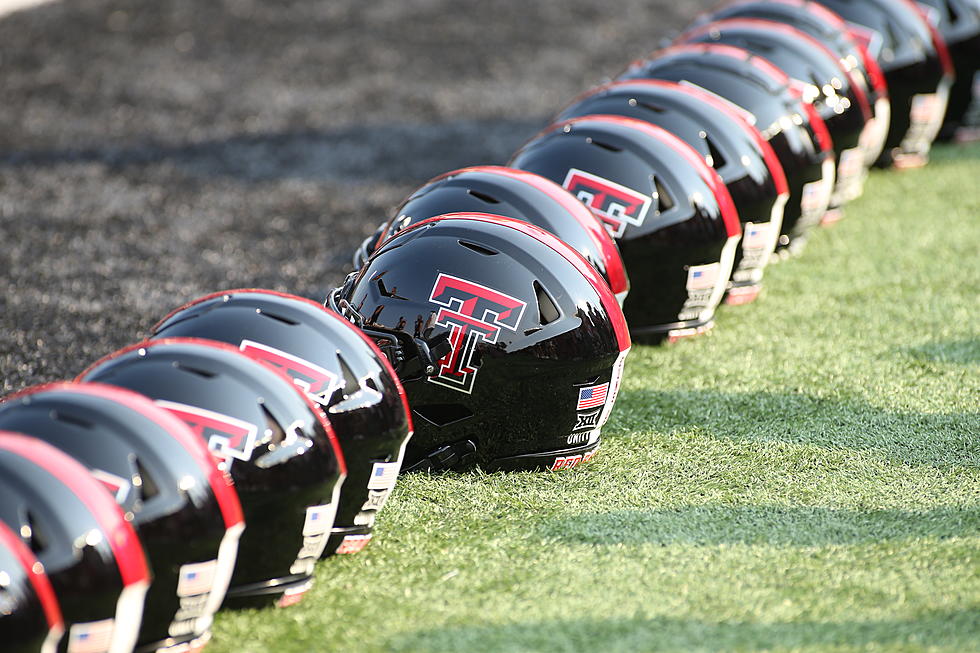 Joey McGuire Wants Texas Tech Football's Trenches to Improve Immediately
Paul Roberts for KKAM.com
When a head coach takes over a collegiate program you generally see pretty quickly what he likes to do. Two things have leaped off the page to me about Joey McGuire's plan at Texas Tech and he hasn't even coached a game yet.
First off, he wanted to improve recruiting at Texas Tech in regards to identifying, pursuing and locking in high school recruits. He jumped the 2022 class nearly 30 spots in just over a month and currently has the second-rated high school recruiting class in the nation. No, not in the Big 12, the entire country. That's according to both Rivals and 247Sports.
I know it'll take a few cycles to see if the trends are legit, but if step one was to improve high school recruiting I'm comfortable saying that goal has already been accomplished. Now it just needs to be maintained.
If recruiting better/more high school players was step number one for Joey McGuire and his staff, it seems like the easy number two was "improve the trenches". Four of the 14 recruits signed up for the 2023 class are offensive and defensive linemen. Eight of the 18 high school recruits in the 2022 class that has signed with Texas Tech were on the offensive and defensive lines.
The Red Raiders also signed 11 transfers since Joey McGuire took over in November: five offensive linemen and one defensive lineman.
At least nine new scholarship offensive linemen will be on campus when fall camp starts in August. That doesn't even include the walk-on and preferred walk-on bodies who've joined the team this spring and those that will be joining this summer.
The newest OL transfer committed today to the Red Raiders is former USC Trojan Ty Buchanan.
Buchanan was a true freshman in 2021 and redshirted in his only season at USC. He joins Cole Spencer, who is back with his WKU coaches Stephen Hamby and Zach Kittley in Lubbock, Cade Briggs from New Mexico, Oklahoma State transfer Monroe Mills and FCS All-American Michael Shanahan.
Potentially three of those transfers will be immediate starters for Texas Tech in 2022.
McGuire obviously identified the OL room as a thin position group and is trying his best to get competitive in the trenches.
5 Things That Should Excite You About Zach Kittley's Texas Tech Offense
Zach Kittley returns home to Lubbock and Texas Tech as the chosen one to bring back an electric offense to the Hub City that hasn't been seen since Kliff Kingsbury was roaming the sidelines. Can he do it? I believe he can, but I don't think the offense will resemble what he was putting out at Western Kentucky in year one at Texas Tech. Here are 5 things that excite me about Kittley's potential as the Red Raiders' offensive coordinator.
More From News/Talk 95.1 & 790 KFYO