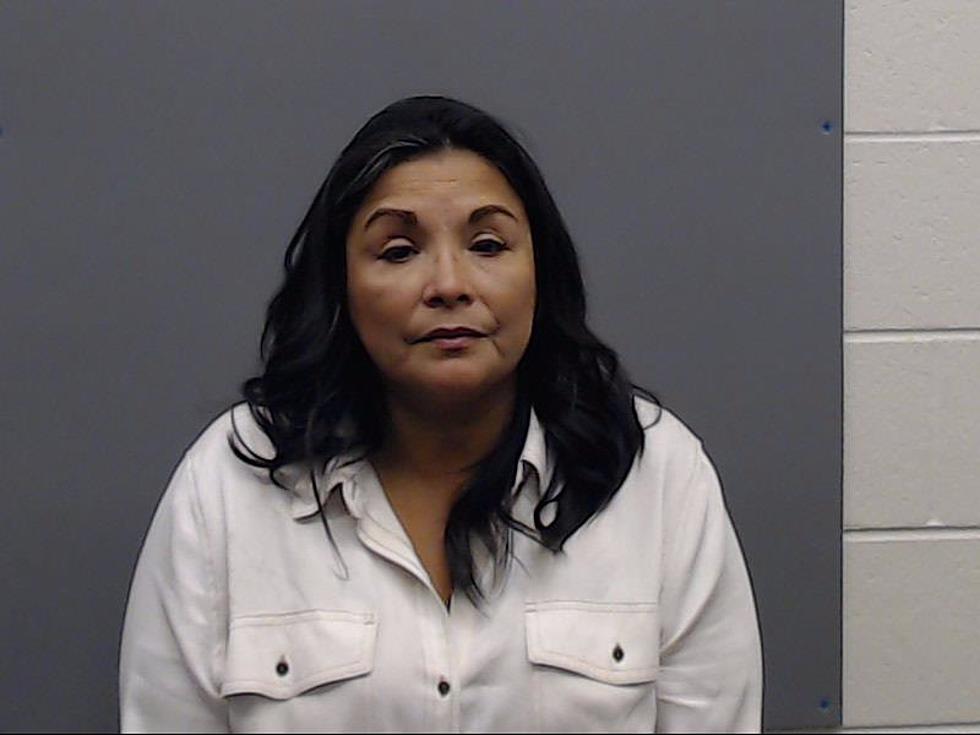 How Did This Texas Woman Fool Her Employees Into Drinking Colon Cleanser?
Smith County Jail Records
This story may make you sick, literally.
There are some seriously jacked-up people in the world, and this East Texas woman might be near the top of the list.
On April 27th, 54-year-old Denise Hernandez, a former Smith County Elections Administrator, offered two of her employees a pink liquid that she claimed was "Spark" Energy Drink. The victims each drank the liquid, which Hernandez revealed to be a colon cleanser.
According to the Tyler Morning Telegraph, for the remainder of the day, the workers complained of discomfort while their supervisor poked fun and laughed at them. Less than a week later, Hernandez, seemingly feeling some guilt, informed her supervisors of her intent to resign her post, which she had only held for three months, due to a "childish incident." She then tried to rescind her resignation the very next day.
However, her bosses didn't go for it. They accepted her original resignation and denied her subsequent request to rescind. Then, it got worse for Hernandez.
On May 17th, the Smith County Sheriff's Office was contacted by Human Resources officials with details of the incident. On Wednesday, May 26th, a warrant was issued for Hernandez's arrest on two misdemeanor counts of Assault Causing Bodily Injury, with bond set at $10,000 for each charge. Hernandez turned herself in on June 1st, and posted bond that same day.
After hearing all of this, I have questions.
First, and most obvious: WHAT KIND OF SICK FREAK GIVES THEIR CO-WORKERS COLON BLOW? This woman is twisted. It doesn't matter if they did something to provoke her into retaliation; you don't try to blow someone's colon out for fun and sport.
Second, the co-workers: I like my bosses, but if they tell me to drink something, no matter what it is, it's a hard pass.
Finally, Smith County, who clearly dropped the ball on screening for new hires. I guess she didn't check the box on the application where it asked, "Are You Planning on Forcing Your Co-Workers To Drink Colon Blast?" Oh, well then.
LOOK: Here Are 30 Foods That Are Poisonous to Dogs
To prepare yourself for a potential incident, always keep your vet's phone number handy, along with an after-hours clinic you can call in an emergency. The ASPCA Animal Poison Control Center also has a hotline you can call at (888) 426-4435 for advice.
Even with all of these resources, however, the best cure for food poisoning is preventing it in the first place. To give you an idea of what human foods can be dangerous, Stacker has put together a slideshow of 30 common foods to avoid. Take a look to see if there are any that surprise you.
KEEP READING: See 25 natural ways to boost your immune system
See the 25 weirdest scams ever
LOOK: Lizzie Borden Bed & Breakfast Is Going on the Market
More From News/Talk 95.1 & 790 KFYO