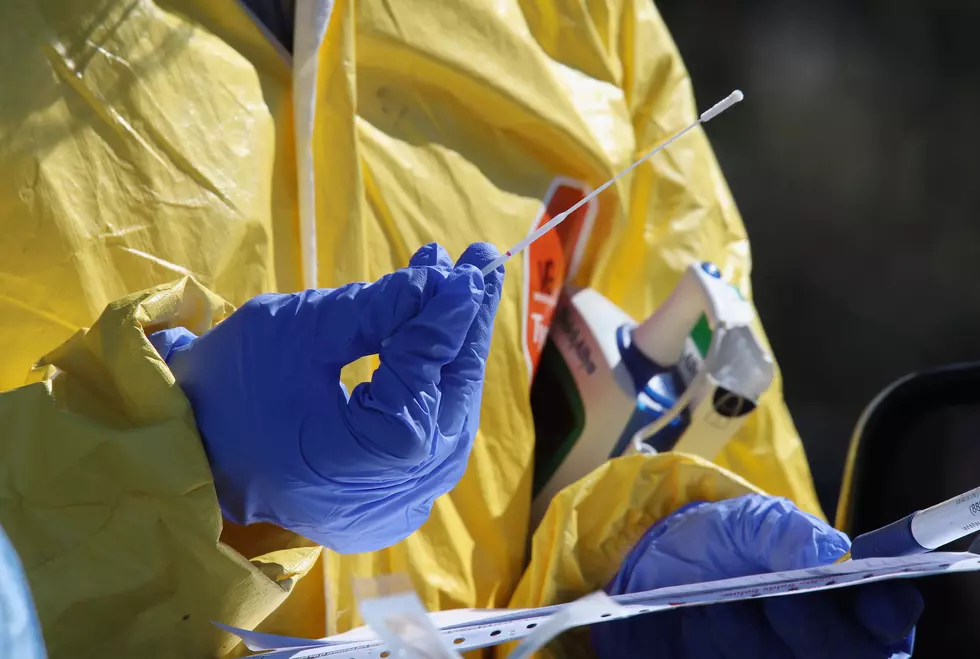 COVID-19 Antibody Testing Now Available Through Covenant Health
Bruce Bennett, Getty Images
Enter your number to get our free mobile app
For the first time in the Lubbock area, COVID-19 antibody testing is available and begins today, Wednesday, May 6th, 2020.
The antibody testing will allow possible asymptomatic carriers and patients to determine if they have been exposed to COVID-19, and if they might be eligible to donate plasma, which can help in the recovery of critically affected patients.
"We know many more people in Lubbock have been infected than is currently being reported as our ability to test for the virus has been limited by the availability of test kits and test supplies," said Dr. Michael Robertson, CEO of Covenant Health Partners. "This antibody testing should provide us a more accurate determination for how many people in our community have been infected."
Only insured individuals over the age of 18 may be seen at the testing buses at Covenant Health Southwest Medical Park, located at the intersection of 98th and Slide Road. Testing will be available from 8 a.m. to 4 p.m., Monday-Friday.
A photo ID and insurance card will be required for the testing, in addition to patients bringing their own mask to wear during the testing.
A blood sample will be taken, results will be sent to Covenant Health within 3-4 days, and the patient will be notified by mail.
Those who are sick and suspect the possibility of coronavirus infection should not visit the antibody testing site, but should go to the Covenant Medical Group COVID-19 Drive-Thru Clinic, located in the parking lot of People's Bank Stadium, across the street from Frenship High School in Wolfforth.
More information on COVID-19 symptoms and testing is available by calling: (806) 725-TEST.
Update: Wednesday afternoon, University Medical Center confirmed it would also be conducting free COVID-19 antibody testing, but only for area first responders. The list of agencies whose employees qualify for the test are:
Abernathy Police Department
Idalou EMS
 Lubbock Fire Rescue
Lubbock Police Department
Lubbock County Sherriff's Office
New Deal Volunteer Fire Department
Shallowater EMS
Slaton Volunteer Fire Department
Slaton Police Department
Ransom Canyon Fire Department and EMS
UMC Health System frontline employees
West Carlisle Volunteer Fire Department
Wolfforth Fire & EMS
Woodrow Volunteer Fire Department
---
13 Deadly Animals in Texas
Be sure to tune in for The Chad Hasty Show airing weekday mornings live, from 8:30 AM to 11:00 AM on News/Talk 95.1 FM and 790 AM KFYO. You may also listen to the show live online at KFYO.com, on the fantastic, free and easy to use KFYO App, as well as on all Alexa-enabled devices using the KFYO Skill. You may follow Chad on Twitter: @ChadHastyRadio, Instagram: instagram.com/chadhastyradio , Snapchat: @ChadHastyRadio. Much more information about Hasty, as well as his extra-show content and commentary may be found at kfyo.com/author/chadhasty. Be sure to follow KFYO Radio on Twitter: @KFYO, and subscribe to KFYO's Youtube channel.
More From News/Talk 95.1 & 790 KFYO