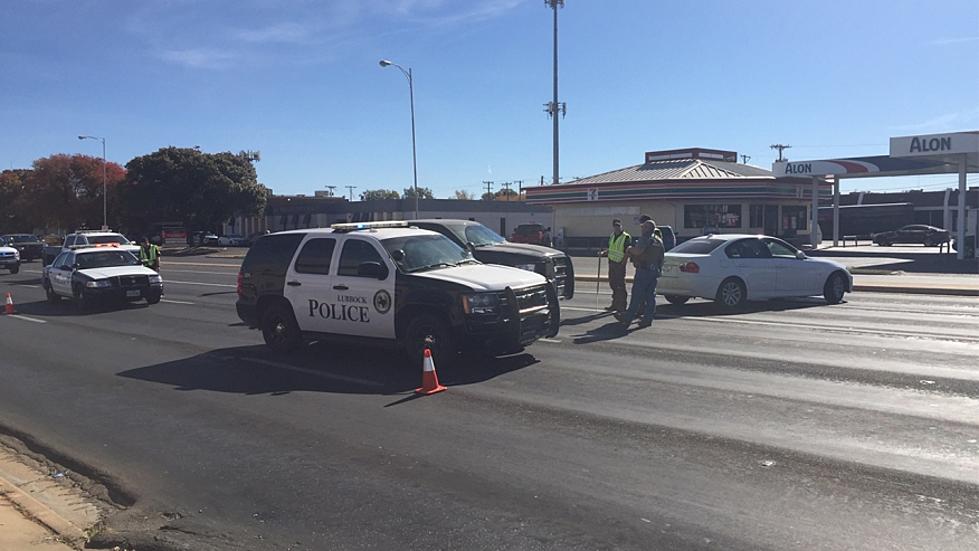 Civil Disturbance Call Turns Into Police Pursuit in Central Lubbock
EverythingLubbock.com, KAMC News
A civil disturbance call turned into a pursuit and then an officer-involved crash on Monday, November 15th, in Central Lubbock.
The Lubbock Police Department were called to 13th Street and Avenue O just before 11 a.m for a civil disturbance. Officers were told a woman, identified as 43 year-old Elva Jiminez, was allegedly making threats with a gun.
When police arrived at the scene, Jiminez fled the scene in a vehicle, beginning the pursuit. The chase ended when one officer rear-ended Jiminez's vehicle in the 2400 block of 50th Street.
Jiminez was taken into custody on a list of charges and booked into the Lubbock County Detention Center. Officers also discovered a previous outstanding misdemeanor warrant.
Charges include; possession of a controlled substance, evading arrest, unlawful carrying of a weapon, tamper/fabricating physical evidence.
No injuries were reported in the crash.
The 25 Best Suburbs in Texas to Raise a Family
These are the 25 best suburbs to raise a family in Texas ranked by
Niche.com
.
Inside Texas' $8 Million Dollar Chicken-Fried Sports Bar
Throwback: See Texas Tech in 1947
5 Things to Miss About Lubbock If You Move Away
Listeners Share Pictures From the May 20th Hail Storm
More From News/Talk 95.1 & 790 KFYO