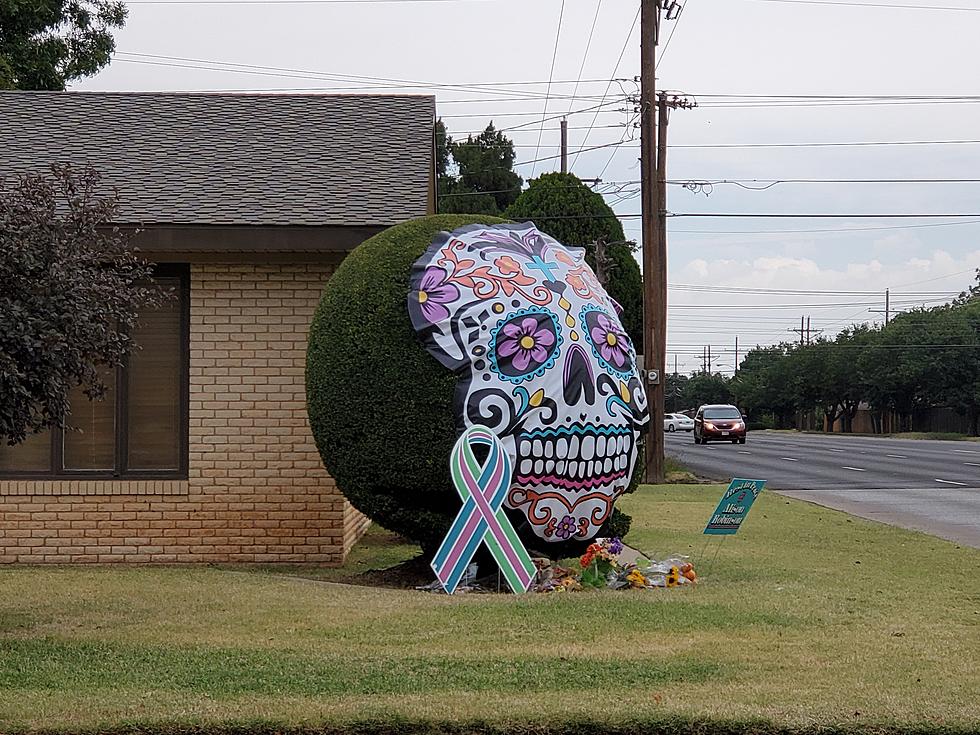 Bush Battle? The Future of Lubbock's Smiling Bush Is Unknown
The smiling bush's October 2021 look (Photo: Lance Ballance, Townsquare Media)
Are the days of Lubbock's famous Smiling Bush being decorated over? Or is there just a dispute over who gets to decorate it?
Back in September, we reported on the passing of Alison Robinson. She was the homeowner of the house located in Lubbock at 58th and Indiana Avenue. Her home had become famous in Lubbock because of the large bush that faced Indiana and was designed with a smiling face.
Tracey Moreno of Lawn Pros Lubbock had helped Robinson make the Smiling Bush come to life with costumes and designs for each season and holiday. For many in Lubbock, it brought a smile to their faces while driving down Indiana Ave. to see the bush decorated as a pirate, or a turkey, or Santa Bush. There were so many decorations the past couple years that people have enjoyed.
However, according to Moreno, the future is uncertain for the Smiling Bush after the new homeowners asked him to take down some of the decorations he had put up.
In September, Moreno posted on Facebook that he planed to continue decorating the Bush in honor of Robinson. But in his latest post, things might not be going as planned:
I know Lubbock is wondering why the bush face is not decorated anymore, I was asked to take the decorations down by the owners of the property and therefore I did. I'm so sorry if this upsets anyone but it's not my bush and that is what they wanted. Not sure about the future of the faces that I hope everyone has enjoyed but thank you for supporting it and my creativeness. Love you all and we shall see what happens from here.
Could there be a battle brewing over the Smiling Bush? According to KAMC, a woman who claimed to be the new owner of the home says the tradition "shall continue" and that the bush was "an icon before Mr. Moreno was even involved."
I guess we'll all have to wait to find out what will become of the Smiling Bush.
The Smiling Bush of Lubbock's 10 Best Looks
101 Awesome Pictures That Show How Lubbock Has Changed Over the Years
See how some of Lubbock's best known restaurants, venues and more have changed over the past 15 years.
10 Things You Learn When You Move to Texas
Here are 10 things you will learn about Texas if you move here from another state.
More From News/Talk 95.1 & 790 KFYO