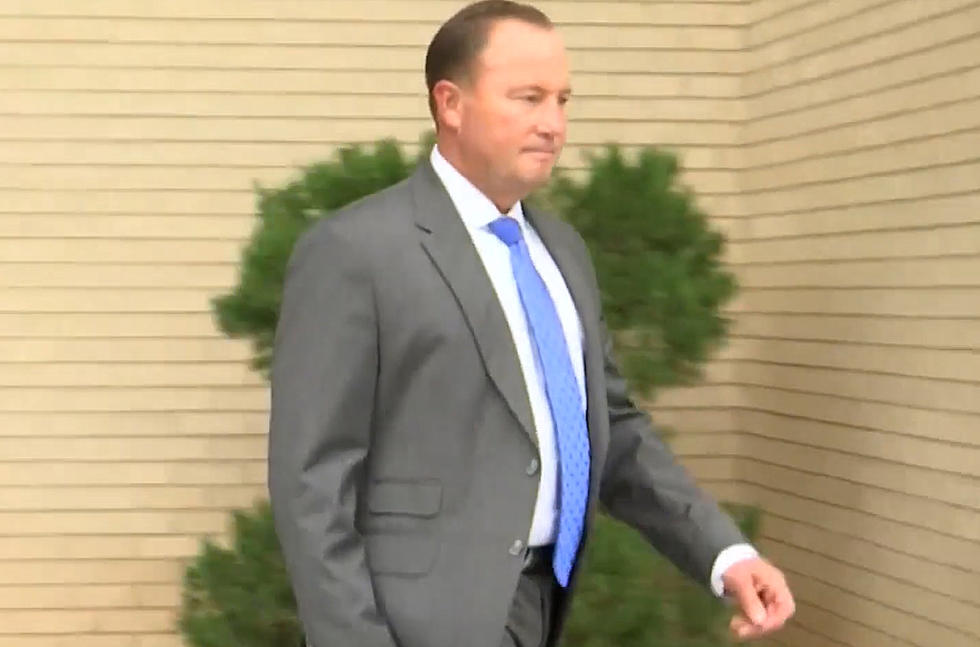 Bart Reagor's Tentative Sentencing Date Has Been Set: February 24th, 2022
Screenshot of Bart Reagor (EverythingLubbock.com)
The tentative sentencing date for Bart Reagor, former co-owner of the now defunct Reagor-Dykes Auto Group, has been set for February 24th, 2022.
Reagor was found guilty of making a false statement to a bank on October 15th, 2021. It's said that he transferred around $1.7 million from a $10 million loan from IBC Bank in his own personal account. IBC says that they believed the loan would go solely towards Reagor's business, and the fact that he would use some of the loan for his personal benefit was omitted.
Reagor was found guilty of one count of making a false statement to a bank, and was found not guilty of two counts of Bank Fraud.
KAMC News reports that the court will consider many factors when determining Reagor's sentence, such as his criminal history and "any relevant statements he has made."
Reagor faces a maximum of 30 years in federal prison and a maximum fine of $1 million. He has been allowed to remain free until his sentencing as he was determined to not be a flight risk or a danger by the judge.
The aforementioned sentencing date is tentative, which means that it could be pushed back to a later date.
These 180 Kids Have Gone Missing in Texas in 2021
10 Most Expensive Neighborhoods in Lubbock
Here are the 10 most expensive neighborhoods in Lubbock based on data found on
Neighborhood Scout
.
8 of the Most Lubbock Things You Can Do
These are the most extremely Lubbock things to do.
7 Weird Texas Laws That Actually Exist
There are plenty of lists of 'crazy Texas laws' that you can find online. Unfortunately, a lot of those 'laws' don't actually exist, or they were appealed a long time ago. However, there are plenty of laws that do actually exist and seem pretty silly. Some of them are very self-explanatory, while others are oddly specific. These are a few weird Texas laws that actually exist.
More From News/Talk 95.1 & 790 KFYO