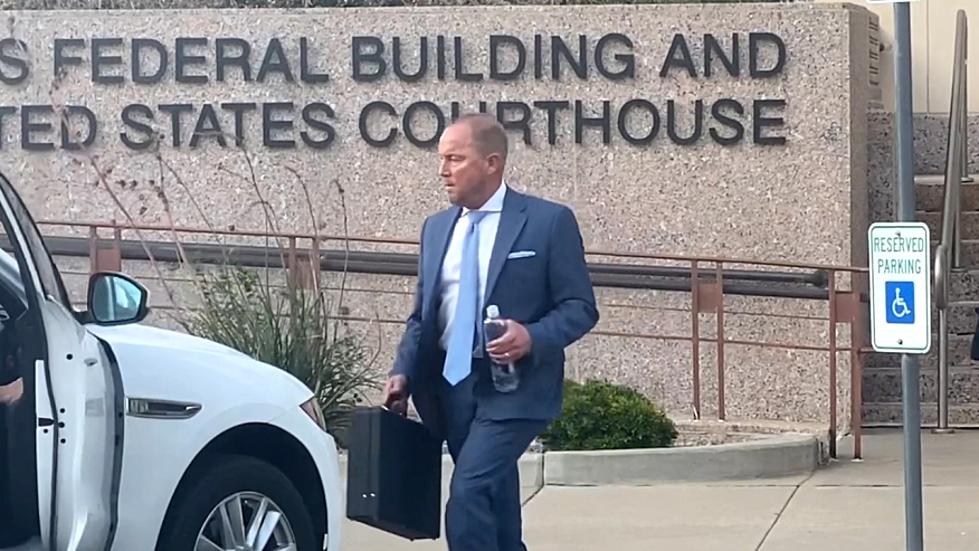 Bart Reagor Receives 14-Year Prison Sentence: Watch Him Leave Court
EverythingLubbock.com, KAMC News
Update: Bart Reagor was sentenced Thursday to 14 years in prison. According to KAMC News, federal guidelines dictated that Reagor's sentence be between 11 and 14 years.
The judge ordered Reagor to self-surrender on May 9th, 2022 to the Federal Bureau of Prisons.
Video of Reagor leaving court in Amarillo, Texas can be viewed here.
Original story: Bart Reagor, the former co-owner of the Reagor-Dykes Auto Group, is set to be sentenced Thursday, March 10th in Amarillo Federal Court. He faces up to 30 years in federal prison.
Reagor was found guilty of making a false statement to a bank back in October of last year. Reagor used $1.766,277.77 out of a $10 million capital loan allocated to the business for personal use. However, Reagor was found not guilty on two counts of bank fraud.
Earlier this week, the judge filed an order concerning Reagor's flight risk due to his international assets as well as continued unidentified cash flow. However, both the prosecution and defense said it isn't likely.
The Lubbock-based Reagor-Dykes Auto Group went bankrupt back in August 2018 after accusations of floor-plan fraud from Ford Motor Credit. Reagor-Dykes had dealerships in Lubbock, Plainview, Floydada, Lamesa and Dallas.
Former Chief Financial Officer for the Reagor-Dykes Auto Group Shane Smith, along with 14 other former employees, have pleaded guilty over the past 4 years and have been sentenced for their role in the scheme.
Inside Texas' $8 Million Dollar Chicken-Fried Sports Bar
10 Facts About Prairie Dogs That You Might Not Know
Prairie dogs might as well be the official animal of Lubbock. Here are some fun facts about the plump little critters.
Lubbock Pools & Places to Swim
Here's a rundown of several pools to cool off during the summer in Lubbock, Texas.
More From News/Talk 95.1 & 790 KFYO