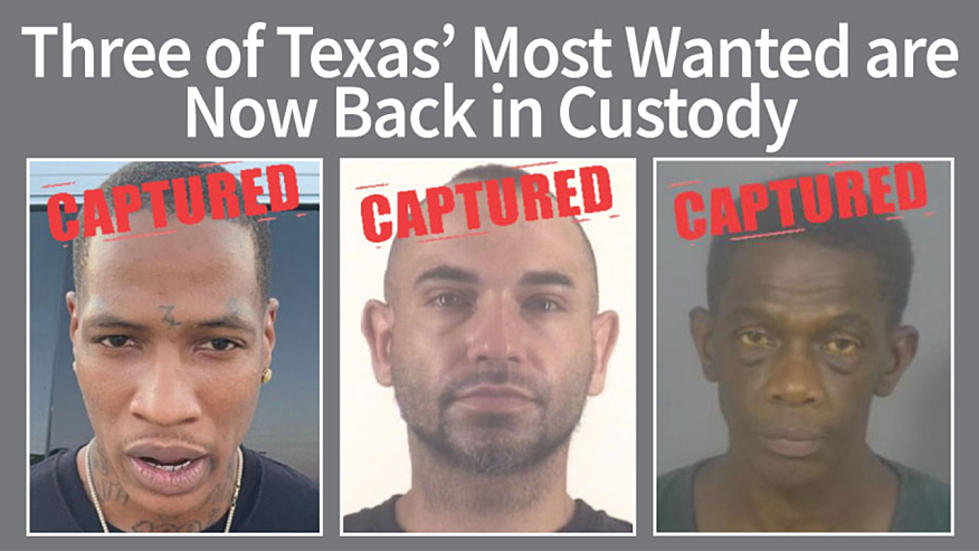 Authorities Arrest One Fugitive and Two Sex Offenders on Texas' Top 10 Most Wanted
Left to Right: Xavier Montreal Benard, Valentine Johnathan Price, Henry Anthony Taylor (Texas Department of Public Safety)
Three men on Texas' most wanted list are in custody after arrests made in early September 2021. One of the individuals was on the Texas 10 Most Wanted Fugitives list, while the other two were on the Texas 10 Most Wanted Sex Offenders.
Montreal Benard
Thirty-one-year-old Xavier Montreal Benard of Houston, Texas has been on the run from authorities since October 4th, 2019 after a warrant was issued for his arrest for violating parole. A separate warrant had also been filed for failing to appear for a previous charge.
Benard is affiliated with the 52 Hoover Gangster Crips gang. A look at his record shows multiple offenses, including an aggravated robbery conviction in 2005, firearm smuggling in 2018, and various drug charges. Benard was arrested on September 3rd in the parking lot of a business in North Houston.
Valentine Johnathan Price
Thirty-seven-year-old Valentine Johnathan Price of Fort Worth has been wanted by Fort Worth Police since May 2020 after he violated parole and fled his recorded address. Two warrants were issued for failure to register as a sex offender.
Price was convicted of a sexual assault of a child charge for an incident in 2002 with a 4-year-old girl. More recently in 2018, Price served jail time for failing to register as a sex offender. He was arrested on September 2nd at a business in South Fort Worth.
Henry Anthony Taylor
Fifty-two-year-old Henry Anthony Taylor of San Antonio has been wanted since April 2020 after he failed to register as a sex offender and fled the state. Taylor was arrested on September 8th in South Bend, Indiana.
Taylor has several sex crimes on his record, including a 1993 rape conviction following an incident with a 17-year-old girl. In 2010, Taylor served time for failing to register as a sex offender and a couple years later, while on probation, he was convicted of sexual assault involving a 54-year-old woman.
To see the full lists of Texas' 10 most wanted people, click here.
10 Safest Neighborhoods in Lubbock
Here are Lubbock's 10 safest neighborhoods according to violent and property crime numbers found on
Neighborhood Scout.
The 10 Safest Towns in Texas
These are the 10 safest towns in Texas based on violent crime and property crime rates via
Neighborhood Scout
.
Tornado and Wall Cloud Pictures From Monday, May 17th, 2021
More From News/Talk 95.1 & 790 KFYO