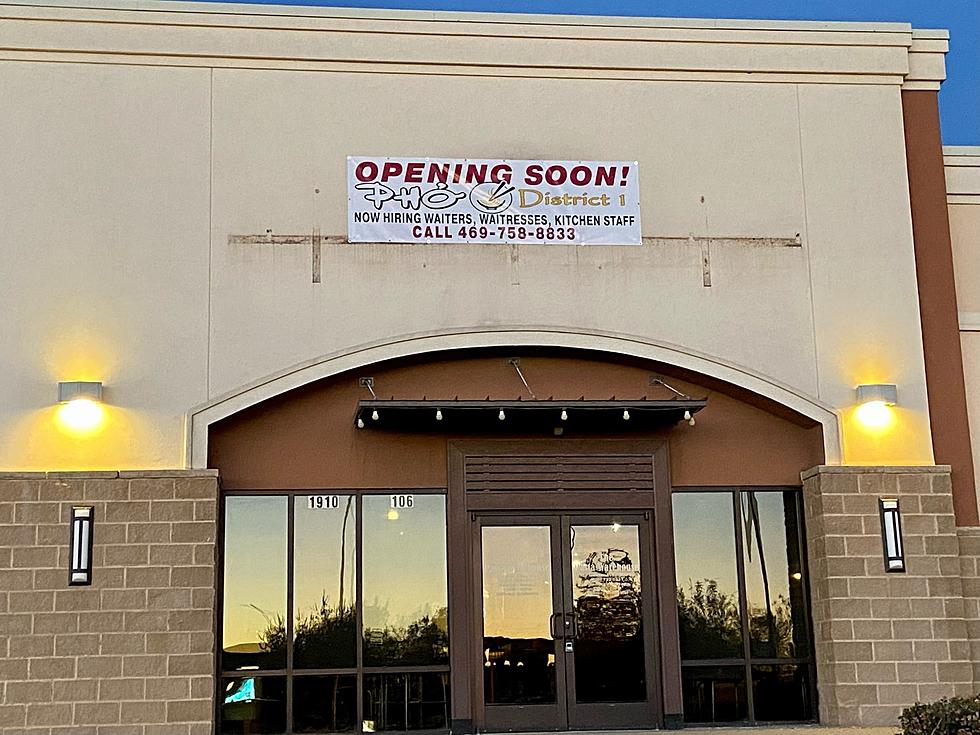 Another Pho Restaurant Is Coming To Lubbock
Justin Massoud, Townsquaremedia.com
If you're a fan of pho and take a drive around Lubbock, you'll be able to tell that there are many people just like you. Good news: another restaurant specializing in pho is coming to Lubbock.
PHO District 1 now has a sign up at the old location of The Pasta Warehouse, located at 1910 Quaker Avenue. It's in the same strip center as Chicken Run (formerly The Egg & I), Pizza Hut, and more.
PHO District 1 does have a Facebook page, but not much is on the page just yet other than a picture of where the restaurant will be located. PHO District 1 does say they are opening soon, but like so many in Lubbock and across the United States, they're in need of employees. The new restaurant is hiring waiters, waitresses, and kitchen staff right now as they prepare to open their doors.
Pho has become one of the latest trends throughout the United States. The Vietnamese dish is made with beef bone broth, rice noodles, herbs, and your choice of protein. Many have compared it to a comfort food that's good any time of day and in any type of weather, cold or hot. Pho is considered Vietnam's national dish and was popularized throughout the world by refugees after the Vietnam War.
Hopefully, the owners can find employees soon. Even though numerous businesses across Lubbock are hiring and holding job fairs, new businesses continue to open all around Lubbock and the surrounding areas.
We wish the folks at PHO District 1 the best of luck.
101 Awesome Pictures That Show How Lubbock Has Changed Over the Years
See how some of Lubbock's best known restaurants, venues and more have changed over the past 15 years.
55 Times Lubbock Was Mentioned in TV Shows, Movies, Songs & More
Here's a bunch of times the Hub City was mentioned in TV shows, movies and songs.
More From News/Talk 95.1 & 790 KFYO