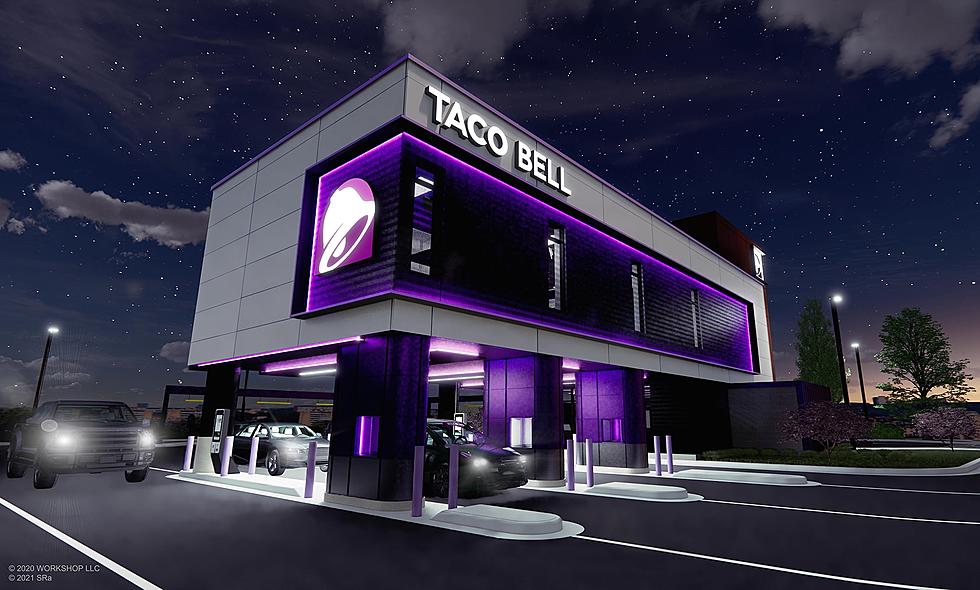 Will the Taco Bell of the Future Be Making Its Way to Lubbock?
Taco Bell
The world is going through some major changes. One of those changes is the increase in contactless service for many companies.
Taco Bell might be developing one of the best ideas for a drive-thru that I've ever seen, and we can only hope it'll make its way to Lubbock one day. The company is working on a futuristic-looking design with four drive-thru lanes, contactless ordering and food elevators from the kitchen to your car. This new restaurant idea is Taco Bell Defy.
This concept was designed with the idea of minimizing human-to-human contact and increasing drive-thru speeds. The way they're doing this is by making three of the four drive-thru lanes dedicated to mobile orders. Customers will be able to scan a QR code with their order information and receive food through a lift system. There will also be a camera system in place so customers can still interact with employees without direct contact.
I'm a fan of Taco Bell, and I love using their 'Go Mobile' option to order my food. I think this idea is great for those that prefer this method. It requires less contact, is more efficient and is perfect for introverts like myself who don't always want to interact too much with strangers.
The new establishment is being built in Brooklyn Park, Minnesota by Border Foods and Vertical Work Inc, and is expected to be open by the summer of 2022. Maybe one day we will be able to see something like this built right here in Lubbock, Texas.
10 Restaurants That Have Closed in Lubbock, Texas
7 Weird Texas Laws That Actually Exist
There are plenty of lists of 'crazy Texas laws' that you can find online. Unfortunately, a lot of those 'laws' don't actually exist, or they were appealed a long time ago. However, there are plenty of laws that do actually exist and seem pretty silly. Some of them are very self-explanatory, while others are oddly specific. These are a few weird Texas laws that actually exist.
Whoa: 12 Amazing Treehouses You Can Stay at in Texas
More From News/Talk 95.1 & 790 KFYO