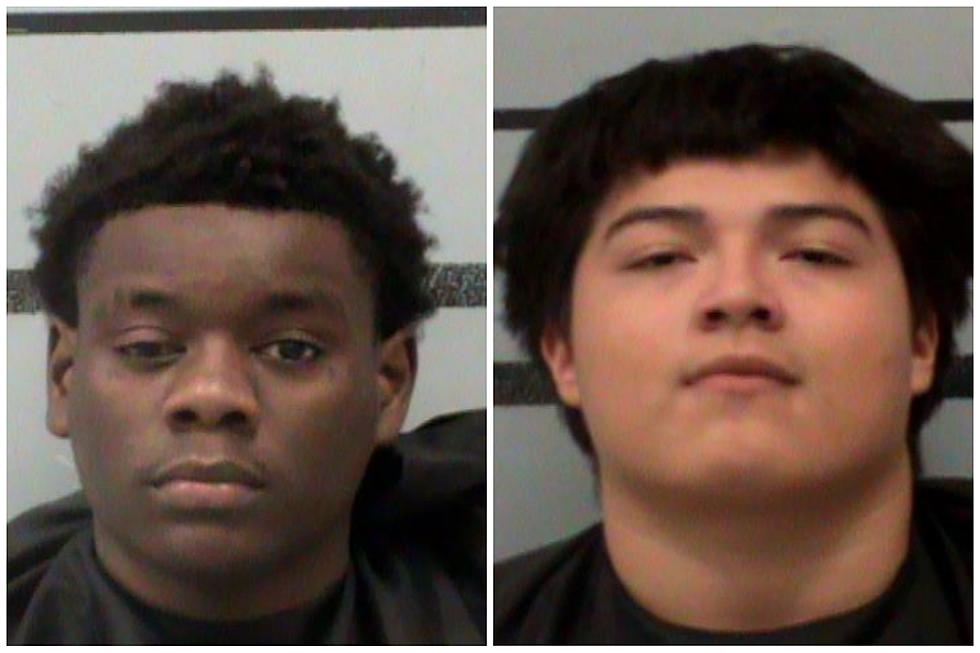 Two Lubbock Men Robbed at Gunpoint and Three Teens Arrested
Lubbock County Detention Center
Three Lubbock teens were arrested after being accused of trying to rob two men with a weapon. The Lubbock Police Department was dispatched to the 1600 block of 27th Street on Sunday, August 13, after reports of a robbery.
Two men in an apartment building in the area told police that they had been flagged down by a young juvenile suspect and 19-year-old Jamareun Hooper. It was during this interaction that the two teens robbed the two men of their money and phones before running to an upstairs apartment. It was at the apartment where the two men were then held at gunpoint by 18-year-old Eli Hernandez while Hooper and the juvenile suspects entered the apartment.
KAMC news reports that the two men fled the scene out of fear and then called police about the robbery. When police arrived to the apartment they found Hooper, Hernandez, the juvenile, and a female in a vehicle just outside the apartment. Hooper and Hernandez were arrested for multiple charges including Aggravated Robbery, Unlawful Carrying of a Weapon and Possession of Marijuana.
In the state of Texas the charge of Aggravated Robbery is considered a First Degree Felony. Along with the other charges combined, if convicted, both Hooper and Hernandez could face between five to 99 years in prison. There is currently no word on if the juvenile suspect was transported to the Lubbock County Juvenile Justice Center.
Lubbock's Mugshot Monday: August 7 - August 13
Mugshots of people arrested the week of August 7 - August 13 and held in the Lubbock County Detention Center
These Boys From Texas Went Missing In July. Have You Seen Them?
More than 10 boys from Texas were reported to the National Center for Missing and Exploited Children during the month of July. They range in age and are from all across our state from Amarillo to Dallas to Houston. Please look through the pictures below and see if you recognize any of these missing kids from Texas.
Celebrity Kids Who Look Exactly Like Their Famous Parents
From Jay-Z and Blue Ivy to Kate Hudson and Goldie Hawn, see 30 celebrity kids who look just like their famous parents. It might be harder to tell them apart than you would think.
More From News/Talk 95.1 & 790 KFYO