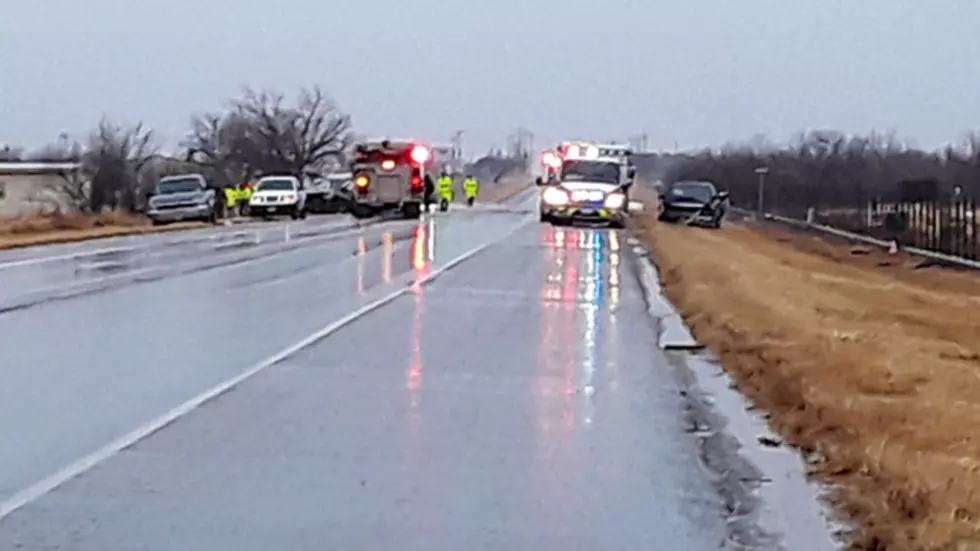 Tuscola Mayor and Wife Killed in Deadly Accident South of Abilene
North of Tuscola along U.S. Highway 83 - KAMC News
A mayor of a West Texas town was killed Thursday afternoon (Dec. 13) in a car accident.
KAMC News reports mayor of Tuscola, 82 year-old Robert Vance Elkins, and his wife, 80 year-old Vondean Rose Elkins, were traveling southbound on U.S. 83 north of Tuscola Thursday afternoon in an SUV driving alongside another vehicle.
Texas DPS says a truck traveling northbound hydroplaned and drifted into oncoming traffic, striking the SUV and another vehicle. The mayor and his wife were pronounced dead at the scene.
The driver of the truck, 31 year-old Brandon Michael McFall, was treated at the scene with minor injuries and released. Meanwhile his passenger, 40 year-old Amber Thompson was taken to the hospital with a non-incapacitating injury.
The driver of the third vehicle was treated at the scene and released
The crash remains under investigation.
More From News/Talk 95.1 & 790 KFYO