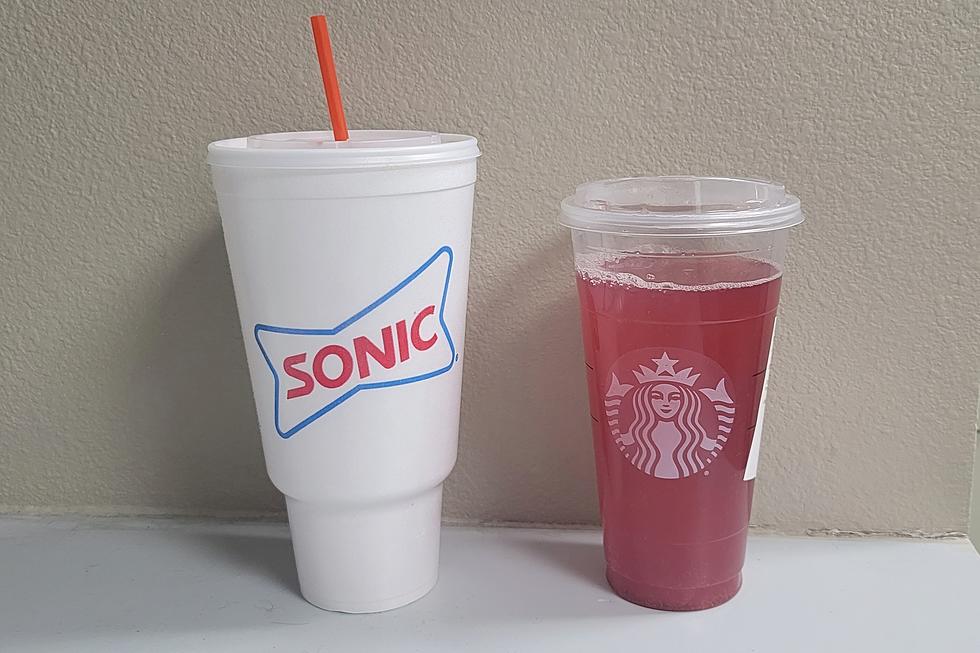 Try A New Starbucks Drink Hack But At A More Affordable Place
Mikael Donnovan, KFYO news
Almost everyone I know lives on coffee but here I am functioning (barely) on West Texas dust and weekend estate sales along with TikTok. Well TikTok user @idonotexistbud shared what kind of drinks she makes for people while working at a hotel coffee shop and one drink stood out to TikTok user @lovemelewd. That content creator then went to Starbucks to try out this drink but one part frustrated many people because she states that she got the drink for free, which can happen sometimes.
Many people did get the drink and were surprised that they had to pay for it and some people did expect to pay for the extras but didn't realize how pricey it could be. The drink in question was a venti ice water, 24 oz, with strawberry puree and two pumps of vanilla syrup with a pinch of sea salt which sounds amazing, refreshing, and a bit complicated.
I did go to Starbucks to try this drink and was told it would $1.95 but inflation hit between the order menu and the drive thru register because my price went up to $5.68. I did pay for the water to try it and it was good but before I went to Starbucks I had already discovered a better and cheaper version.
Sonic is America's Drive-Thru and my saving grace for pinching penny's especially on this drink. You can order this drink in the Sonic app by getting a Route 44, which is 44oz, ice water with light ice add strawberry puree with extra puree then add vanilla with extra vanilla. It was so simple and so cheap coming out to $2.20, in Lubbock, that I could order two of the Sonic version of the drink and have change left over.
I do suggest if you are looking for a somewhat better alternative to sodas but don't like missing out on that Sonic Happy Hour, which is 24/7 in the mobile app, then definitely give this drink a try. Thanks to both TikTok creators for gracing us with this hack, even if it is better at Sonic.
WhataZodiac! Your Whatburger Order, According To Your Star Sign
The stars align for any order at Whataburger, but here is your best Whata-order, based on your star sign.
Top 20 Dolly Parton Songs: Her Biggest Hits And Most Underrated Deep Cuts
There are many country music legends in the business, but you'd be hard-pressed to find another as universally revered as Dolly Parton. Here are 20 of her greatest songs of all time.
UFO Pics Released By the U.S. Government
More From News/Talk 95.1 & 790 KFYO