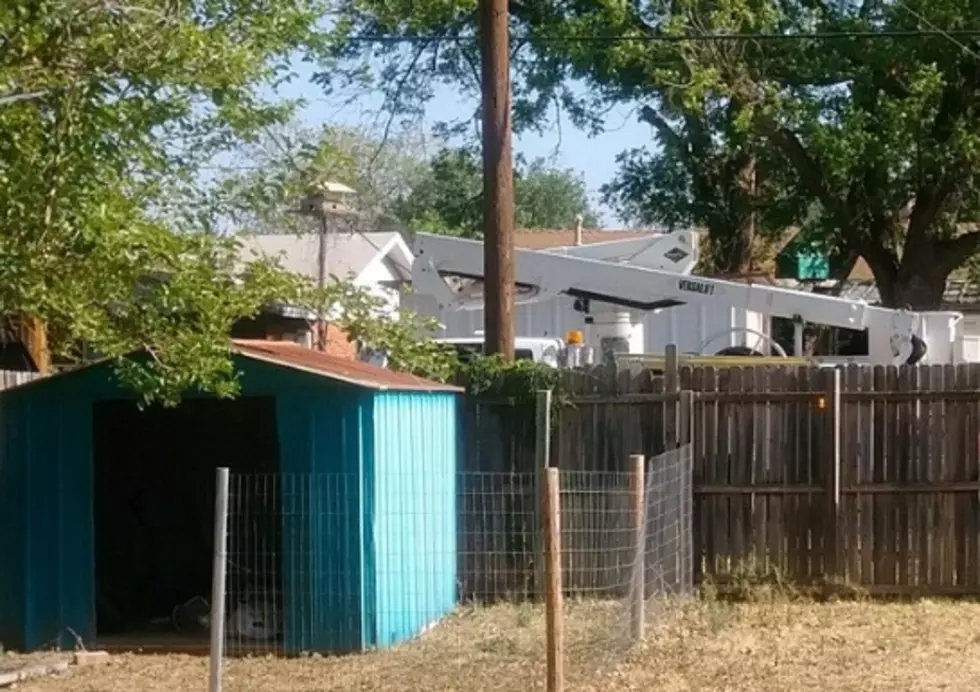 Transformer Explodes in Lubbock, Setting Off Car Alarms & Rattling Windows
KFMX listener
The folks in the Parsons Elementary School area (around 58th Street and Elgin Ave) got a loud surprise this morning.
A large boom was heard this morning in Lubbock at around 9:15 a.m. It was loud enough to put a lot of residents on edge and set off car alarms.
Hers's how a resident who was home at the time describes the scene:
There was a big boom in the alley. I saw out the window one of the electrical poles flash a bright light and then saw black smoke. The explosion or boom was so loud it set off car alarms and shook the windows.
The resident called LP&L, who quickly got a handle on the situation and sent out a truck.
So, what happened? The short version is that Lubbock (probably) has one less transformer and (most likely) one less squirrel this morning. LP&L crews told the resident that a squirrel apparently got into a transformer and caused a fuse to blow.
MORE

Driver Crashes Through Lubbock Home's Fence, Injures One
More From News/Talk 95.1 & 790 KFYO