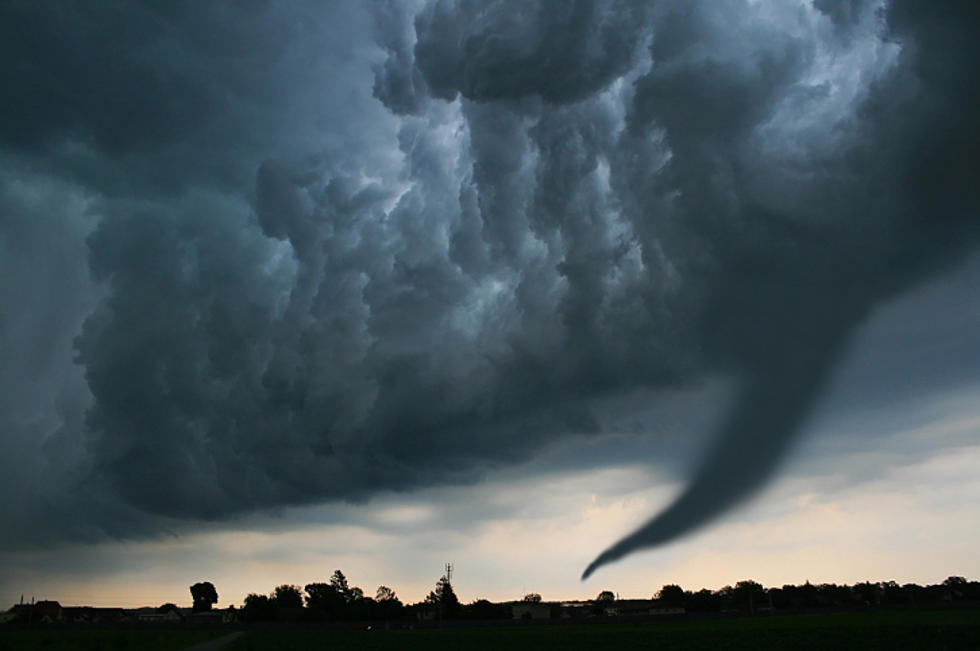 Tornado Chasers Spotted In Lubbock, Local Meteorologists Attempt To Calm Nerves
Daniel Loretto
Every time severe weather is mentioned, most people immediately think about tornados or at least the chance that tornados could happen. And once people in Lubbock, or really anywhere in the region start seeing storm chasers, the anxiety gets turned up a bit.
Earlier on Monday, a post on Facebook that was viewed and shared many times referred to a group of tornado chasers and their truck "Tornado Hunters." The Facebook user posted that the chasers told him that it was going to get "real bad by 5."
KLBK's Chief Meteorologist Jacob Riley took to Facebook to calm some nerves from those who thought it was about to get really bad in Lubbock. His message? Calm down, everyone:
To calm some fears, it's not expected to be 'really bad' in Lubbock today.

Do we have the chance of seeing severe weather? Yes.
Could we see some tornadoes? Yes.

I know A LOT of people deal with storm anxiety. Today is not going to be a massive tornado outbreak. Let me make that clear. However; we could see an isolated tornado or two! Your KLBK First Warning Weather Team is here to keep you safe through the storms today! Remember to be weather prepared, and not weather scared!
Riley posted his message on Facebook using the image of the Tornado Hunters truck. And if you actually look at the forecast for the weather today, strong winds, rain and possibly some large hail are the main things some of us will see.
As KAMC's Ron Roberts pointed out in a Facebook Live video, storm chasers were in Lubbock as a type of staging area because of where the warm air was going to be located. As of 3 p.m., Roberts wasn't even sure the atmosphere would be in the right condition for tornadoes or even large hail.
If severe weather does break out, tune into KFYO and our friends at KAMC-TV. We have you covered.
67 Best Restaurants in Small Towns in West Texas
39 Eateries With a Patio in Lubbock
The Top 25 Restaurants in Lubbock With At Least 1,000 Reviews
These are the top 25 restaurants in the Lubbock area with at least 1,000 online reviews.
More From News/Talk 95.1 & 790 KFYO