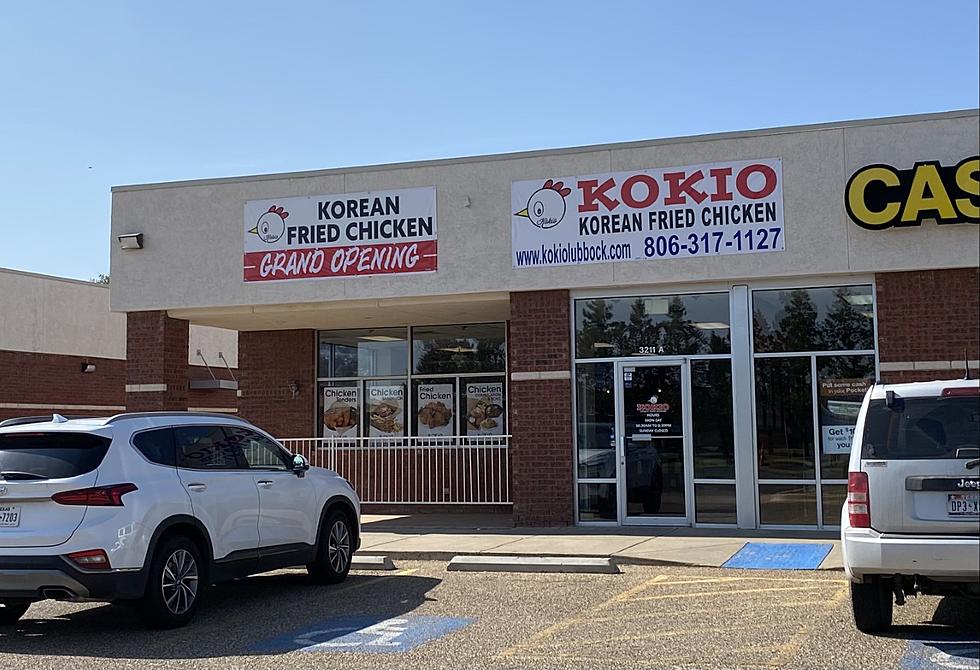 This New Korean Fried Chicken Joint Is Now Open in Lubbock, Texas
Emily Claire, Townsquare Media Lubbock
Kokio is the latest chicken restaurant to hit Lubbock. Even though there are a lot of other places to get some good chicken in the Hub City, this place provides a different take.
Kokio is a Korean fried chicken restaurant that first opened in southern California. This new Lubbock location is their seventh restaurant and their first establishment to ever open outside of California.
This new location is across from Monterey High School at 3211 50th Street where the Sip & Dip Donut shop used to be. Kokio is open from 10:30 a.m. to 8:30 p.m., Monday through Saturday, and closed on Sunday. You can find it on Google Maps, along with a couple of reviews that have already been left.
Kokio opened the doors of their first California establishment in 2013 and quickly grew in popularity in Los Angeles and Orange County. They pride themselves on using fresh ingredients and making everything -- from the sauce to the batter -- in-house. Anyone who is a big fried chicken fan would probably really like this place.
Their menu consists of various chicken options, rice cakes, waffle fries and more. They also have a selection of beer to have alongside your chicken. If you're trying to keep the calories down, they also have some grilled chicken options.
Of course, it is Korean fried chicken, so you can expect some of those bold Korean flavors. If you aren't feeling up to the spice of Korean chilis, they have some sweet options with their orange chicken wings and honey wings, as well as some more savory options with their garlic wings and classic crispy wings.
If you're craving some chicken or just want to try something new, this might be a good place to try out.
8 Places You Can Get Veggie Burgers in Lubbock
Here are some vegetarian friendly restaurants in Lubbock where you can get a good burger.
Inside Texas' $8 Million Dollar Chicken-Fried Sports Bar
More From News/Talk 95.1 & 790 KFYO