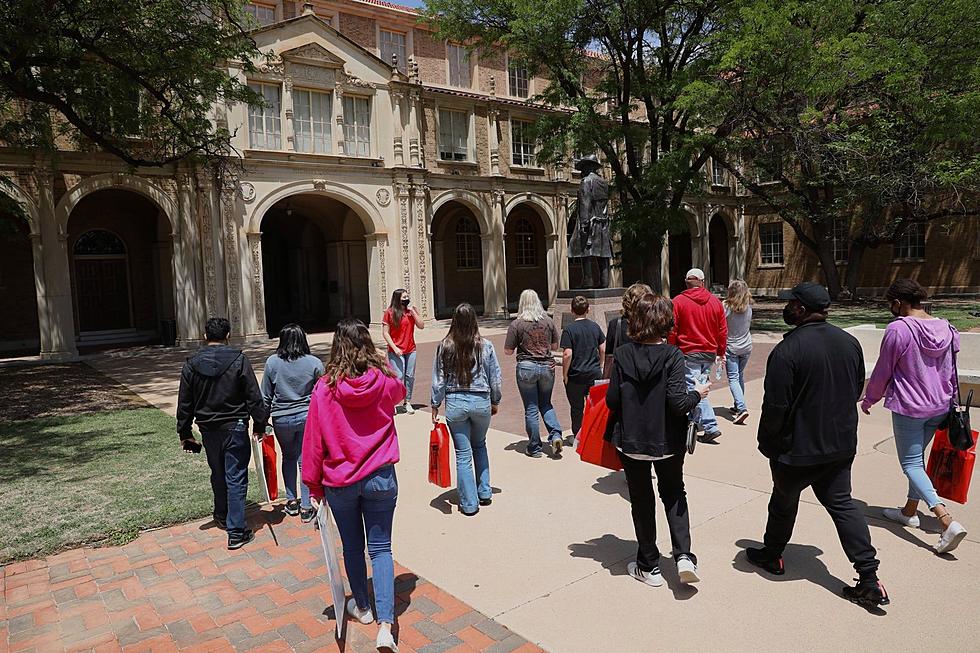 They're Coming: Lubbock's Population Is About to Increase by 40,000 People
Texas Tech University via Facebook
The great migration of college students is starting as the fall semester approaches.
The fall semester is starting soon, which means students are making their return. I was helping my partner move into a new apartment this weekend, and there were quite a few families getting their college students moved in as well.
As any Lubbock local knows, during the summer the city's population loses a big chunk of its population. The reason for this being the large population of college students that live in Lubbock while attending college.
The Texas Tech University System had its largest number of students enrolled last year with 57,146 students. This number includes Texas Tech University, Texas Tech University Health and Science Center, Angelo State University and Texas Tech University Health and Science Center El Paso. Out of those students, around 45,500 students were based out of Lubbock, Texas.
We also have to consider the 1,400 students at Lubbock Christian University, as well as part of the 7,000 South Plains College students that live in Lubbock and commute to the Reese Center or their main campus.
Not all, but many of these students come from other parts of Texas or even other states. Most also don't choose to stay in the Hub City all year and will head back to their hometown for summer and winter break.
As someone who lived full-time in Lubbock during my year at South Plains College and my two years at Texas Tech, I've seen this migration happen each summer. It's really nice when the students leave for those of us that live here all year because the restaurants near campus aren't nearly as crowded, and the roads are a bit tamer.
Of course, we also enjoy having all the students back in town. Lubbock is really a college town at its core, and everyone has so much pride in our school that gives a truly unique energy to the city. Students returning also means more people enjoying our local businesses and events.
It may seem a bit more crowded, and you might have to wait longer in line at your favorite restaurant, but it's all good in the end.
8 of the Most Lubbock Things You Can Do
These are the most extremely Lubbock things to do.
Remembering the Lubbock Municipal Coliseum
Trey Culver at U.S. Olympic Track & Field Team Trials -- Day 10 -- June 27th, 2021
More From News/Talk 95.1 & 790 KFYO