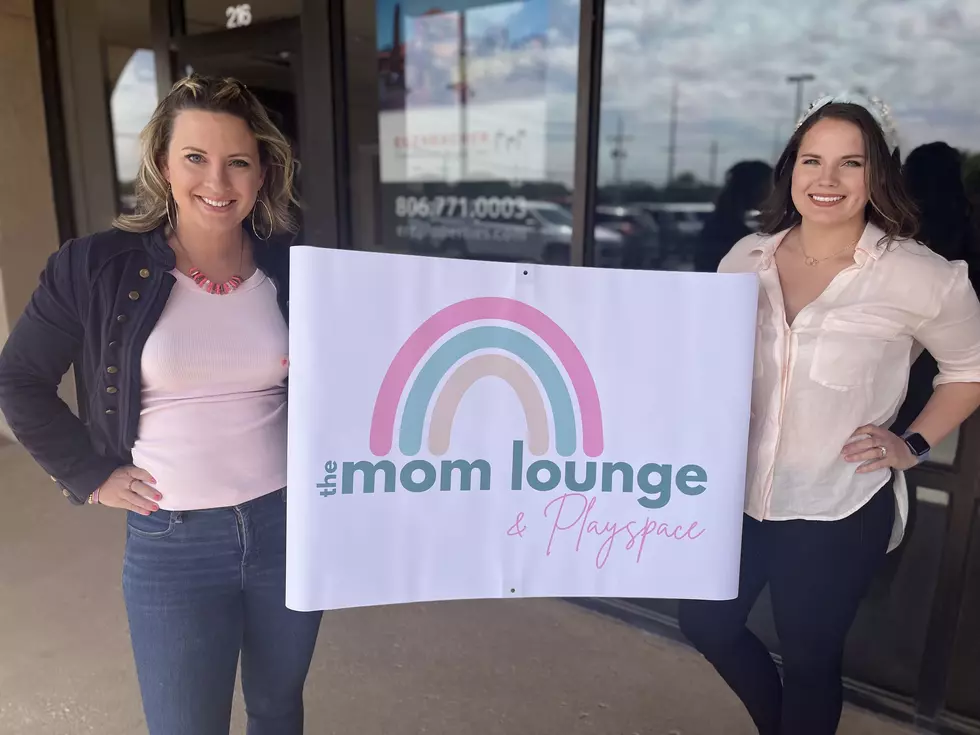 The Ultimate Hangout for Moms & Their Kids Is Coming to Lubbock
Credit: Damon O'Steen
Being a supermom can be downright stressful. Juggling the kids, house, work, pets and all of the other necessary tasks is a lot for one person to take on, yet most mothers assume the brunt of this work.
That's why Mary McCabe and Anna O'Steen are giving Lubbock moms the ultimate gift: a haven for moms to relax and unwind, while simultaneously allowing their children to explore, learn and grow.
A Place for Learning, Socializing & Bonding With Your Baby
The Mom Lounge is going to be a place of retreat, reprise and release. How, you may ask.
"We want to focus on healing our moms and making them feel happy again," McCabe stated. The Mom Lounge will not only serve as a social space for moms as well as an amazing area for young kids to play, but it will also be a resource for those who are beginning to navigate their journey into motherhood.
The business will offer regular prenatal and postnatal education opportunities, mommy and me classes and prenatal yoga. There will also be courses on baby signing and infant massage. Moreover, pop-up classes will be available to enlighten pregnant moms on the topics of labor and delivery, pain management and so much more.
Nurture Your Child's Curiosity to Learn
Additionally, The Mom Lounge will be a wonderful indoor space for young children to engage in Montessori based activities. "We are all about kids learning through play and [allowing our] kids to learn on their own and figure things out," O'Steen said.
McCabe noted that "by promoting independence and giving them freedom to safely explore, it creates a calm and inviting atmosphere that really encourages concentration."
Maria Montessori once stated that "the goal of early education should be to activate the child's own natural desire to learn." These opportunities for cognitive growth will not only promote creativity and self-discipline, but they will also teach cooperative play. This type of resource can be hard to find here in the Hub City unless your child is enrolled in school, making this a spectacular place for young toddlers to build a foundation for success.
Best of all, while your children have these moments of discovery, moms can sit back in plush seating and find opportunities for social interaction with individuals who are going through the same experiences and struggles. Did we mention that they plan to have neck massagers for you to use?
This amazing facility will be opening this fall, so make sure to keep an eye on their Facebook page and right here our website.
Donations Are Welcome
Finally, Anna and Mary will also be establishing a scholarship program for parents who can't afford these educational classes and to help expand their Montessori inspired play area. If you want to help facilitate these services, you can donate to The Mom Lounge on Venmo – @themomlounge.
---
The 50 Safest Cities in Texas
These are the 50 safest citiees in Texas based on FBI data released by
Safewise
.
CHECK IT OUT: 20 Things Us Texans Have To Explain To Out-Of-Town'ers
10 Things You Learn When You Move to Texas
Here are 10 things you will learn about Texas if you move here from another state.
More From News/Talk 95.1 & 790 KFYO