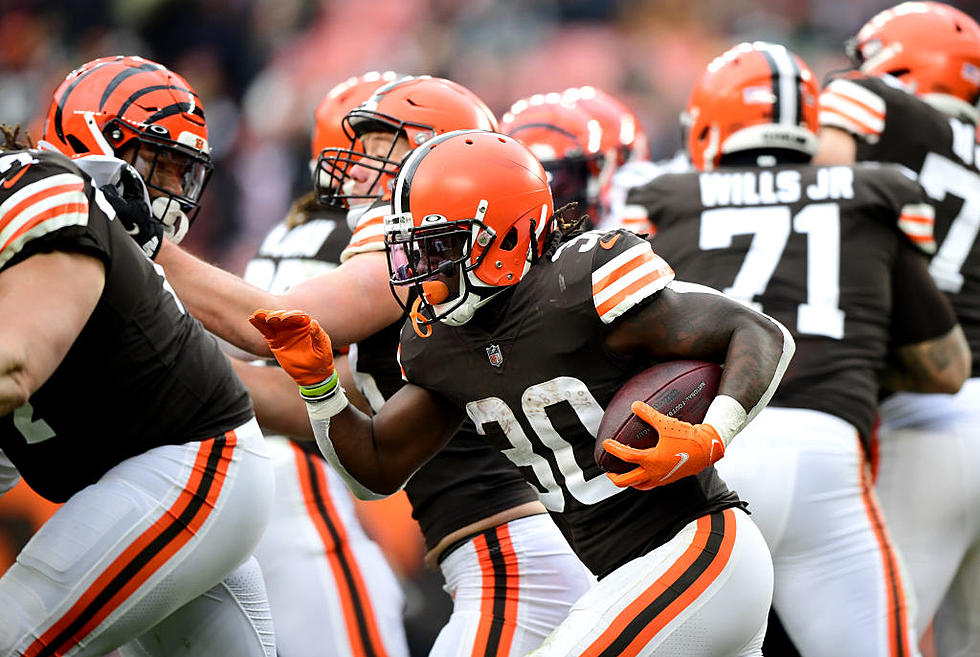 The Cleveland Browns Added a Dynamic Offensive Threat Last Week
(Photo by Emilee Chinn/Getty Images)
It might have gone under your radar with all of the NCAA Tournament news this weekend, but the Cleveland Browns had a dramatic weekend adding one of the most intriguing Offensive threats to their roster heading into next season. With the growing distrust of the organization in Baker Mayfield the Browns knew they needed someone on offense that could score at any moment and take a lame running offense to the next level.
That's why they signed former Texas Tech Red Raider Jakeem Grant.
Grant was traded to the Bears last fall and made the NFC Pro Bowl roster as a return man, but also showed promise as an offensive threat. The free-agent signing between the Browns and Grant will be a three-year deal worth $10 million with $3 million of that full guaranteed.
The Browns also added Deshaun Watson via a trade with the Houston Texans that was absolutely massive. Though, with a potential suspension looming, Grant could make more of an impact early than Watson in Cleveland.
Baker Mayfield could remain with the Browns for a final season but has requested a trade from the organization. The last time Mayfield wasn't given the starting role to begin the season when he felt like he should have it, Mayfield left Texas Tech and walked on at Oklahoma.
He can't do that in the NFL, but he can certainly hold out heading into training camp to force a deal. Mayfield wanted to go to the Colts, but the Falcons beat him to the punch trading, Matt Ryan, to the Colts this morning.
Now the Browns and Mayfield are in a standoff to see if he remains on the team as the potential starter if Watson is indeed suspended for his involvement in a sexual assault scandal between him and more than 20 massage therapists that forced him to miss the entire 2021 season with the Texans.
More From News/Talk 95.1 & 790 KFYO