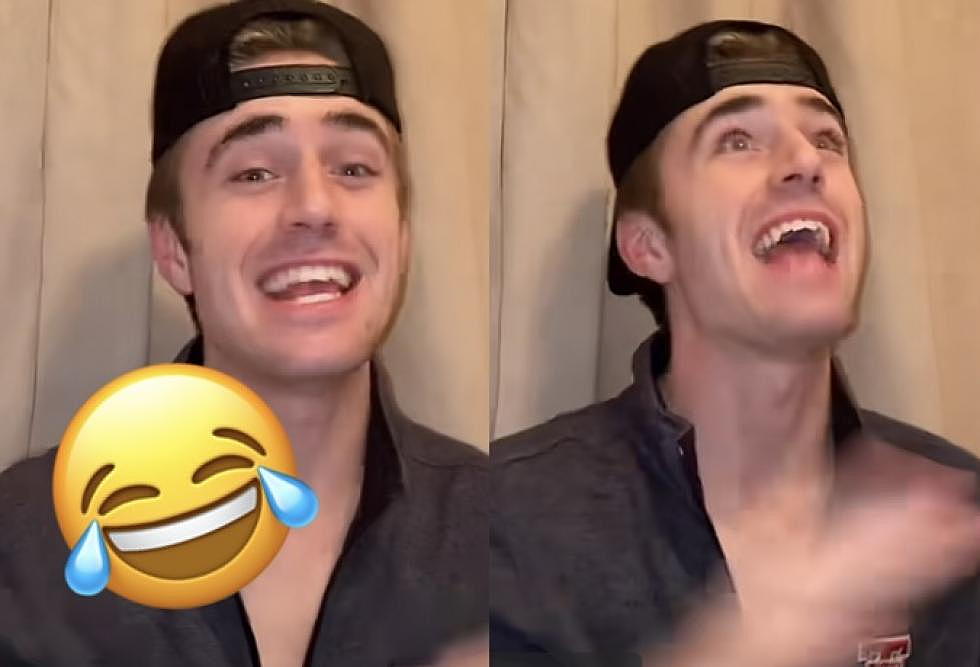 Texas Tech University Student Goes Viral for Roasting University of Texas
@nolanakarollienolie via TikTok
Everyone knows how much Texas Tech hates the University of Texas. At every Texas Tech sporting event, you'll see students throwing 'horns down' hand gestures and the school goes absolutely crazy over any game our teams play against them.
While many people just hate them because everyone else does, this Texas Tech student gave some reasons as to why he thinks UT is "mid."
This audio has been going around TikTok as a way for people to describe why they think something is mid, or mediocre. In this video, the Texas Tech student says that UT's football team, hand sign, and every person that goes there is mid. While I do agree that Texas Tech is better, I don't necessarily agree with all the hate our student body holds for UT.
I understand that it's good to have a rivalry in order to keep the competition alive, but many students and Texas Tech fans take it too far. The recent TTU vs. UT basketball game is a perfect example of that. So, as much as I love the Red Raiders, I don't know how much I agree with this guy's points. Especially since he's doing this all while sporting a Texas Tech quarter zip that's unzipped way too much and a backward cap.
Again, I love Texas Tech and will always be proud to have graduated from there, but I feel like all the points he made about UT could be said about Tech, too. We haven't had the best football team over the past few years (hopefully new coach Joey McGuire will change that), and our hand sign is really just finger guns, which is not the most original thing.
Either way, I understand the positives of having some friendly rivalry and I think it's funny that a video covering such a niche rivalry has over 366,000 views. I can't wait to see how the next TTU-UT basketball game in Austin goes. I hope our fans and students are on their best behavior.
28 Epic Memes About the Big 12 Bustin' Up
55 Times Lubbock Was Mentioned in TV Shows, Movies, Songs & More
Here's a bunch of times the Hub City was mentioned in TV shows, movies and songs.
More From News/Talk 95.1 & 790 KFYO