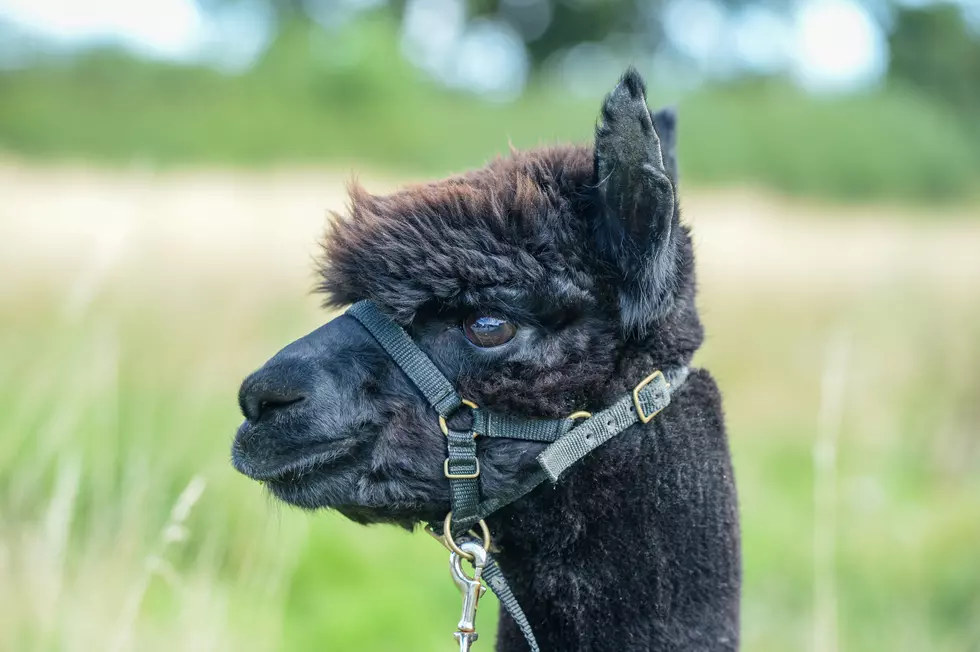 Texas Ranch Lets You Pet, Feed & Hang Out With Alpacas
Getty Images
Have you ever wanted to run around a 16-acre ranch in Texas and pose for pictures with alpacas? Well, you're in luck. All you have to do is travel to the San Antonio area.
Located at 3915 US-181 South in Floresville is Black Barn Alpacas, which raises black and gray alpacas with "loving care and sustainability." According to NewsWest9, Black Barn Alpacas is home to 50 alpacas that you can pet, feed and take as many selfies and TikTok videos as you want. And, of course, you can take tours of the property as well.
You can even stay on site for what they call a "ranch life experience," according to NewsWest9:
"After cuddling with our fuzzy friends, stay awhile to enjoy a picnic and wine on our sprawling green pastures," they said.

They also have the "ranch life experience" where you can vacation there and learn about the breeding program.

"Only 50,000 registered alpacas live in the United States, making it rare to find up-close encounters like ours. Come meet the happiest alpacas in Texas and feel the alpaca love!" they said.
I don't know much about alpacas, but I can tell you this: no one ever looks unhappy in pictures being around them. I spent some time looking for alpaca pictures and people look like they're having a great time. So if you're looking to take a road trip down south and want to try something different, why not visit the alpacas?
Oh, and one more thing. Yes, alpacas do spit at humans. Apparently, not many people post those pictures on Instagram.
The Texas Ghost Town Of Baby Head
The mysterious ghost town of Baby Head dates back to 1800's
2022 Barrett Family Skeletons in Wolfforth, Texas
18 Lubbock Halloween Events for the Whole Family to Enjoy
More From News/Talk 95.1 & 790 KFYO