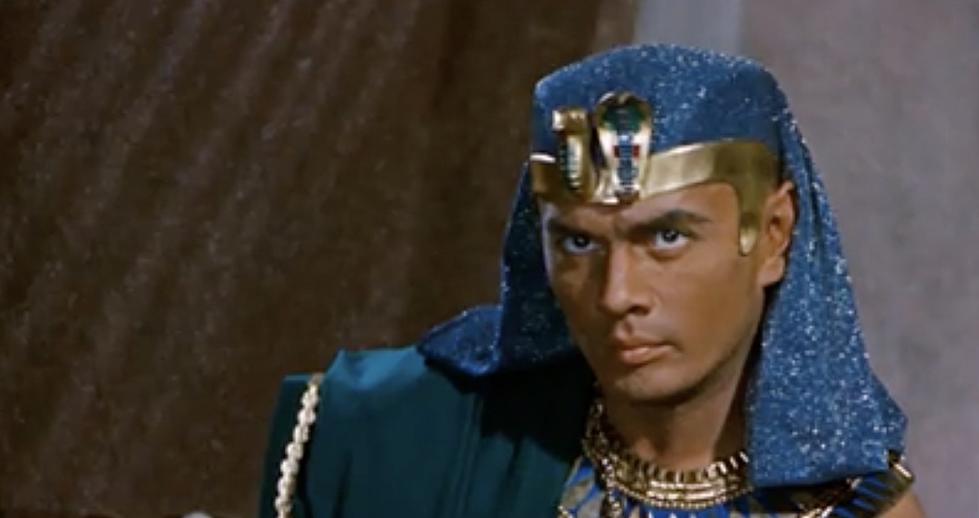 So It is Written, So Shall It be Done!
Yul Brynner/YouTube
Ever since Yul Brynner, portraying Pharaoh Rameses II in the epic celluloid masterpiece: "The Ten Commandments", bellowed out this headline edict over Egypt, I knew that the written word was a big deal. People chiseled 'em onto stone tablets for cryin' out loud!
Talking is relatively easy by comparison. Inhale .. exhale. I've been talking ever since I figured out how this hole under my nose worked but writing is a whole other hole - a rabbit hole full of twists and turns; endless possibilities for us literate types. It can be quite a shallow venture or a very dark and deep plunder of enigmatic riches. It is the Mind's Eye on display. It can be dusty, murky or exhilarating and frightening.
However it manifests itself from my West Texas Word Processor, prepare yourselves! There will be no rhyme nor reason as to quantity or content - suffice it to say: my missives will at LEAST be extensions of the 150 minutes of show I host daily.
The powers that be have spoken their similar version of the Rameses edict unto me and I am more than happy to oblige! I speak every Monday through Friday on-air from 830-11am CST on KFYO's latest evolution: "McDermott At-Large". Writing will now become another facet and avenue for curious explorers, and intellectual chewables (Brain Candy) addicts on the South Plains, and beyond, via this interwebby thingy.
I will keep it high-brow but lo-tech. Or is it low-brow and high-tech?! I ain't no fancy-pants Hemingway kinda guy, but I will try. It will be local and engaging like the show; a balance between the aforementioned Brain Candy and the informational entertainment ("info-tainment"). Most importantly, it will be co-written by that massive KFYO Krew that has been listening and reading for a long, long time now. Your ideas, opinions and feedback will inspire the keys aboard my laptop. It's time for bringing the "A" Game!
Thanks for looking over my shoulder and for honoring my bylines as they come.
McDermott
More From News/Talk 95.1 & 790 KFYO