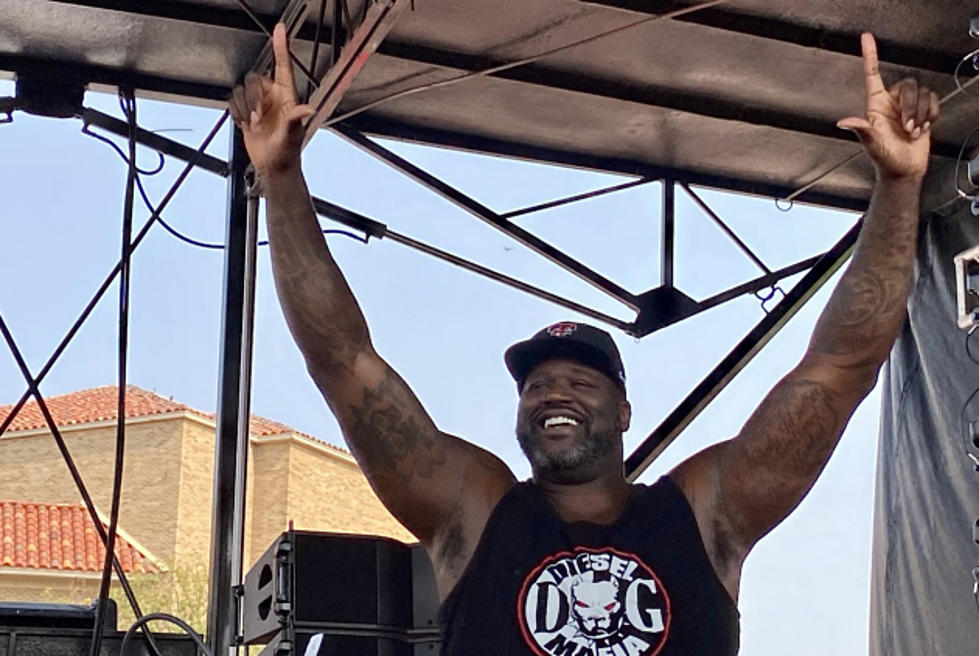 Shaquille O'Neal Should Open Big Chicken Locations in Lubbock
Justin Massoud, Townsquare Media Lubbock
Is Big Chicken in Lubbock's future? Former NBA Superstar Shaquille O'Neal recently purchased a home in Collin County and now the Dallas Morning News is reporting that at least 56 locations of Shaq's Big Chicken restaurant are coming to the Lone Star State.
I think Lubbock is a perfect place for Big Chicken.
Shaq already knows and loves Lubbock. Just look at his visit to Lubbock in September 2021 for a Texas Tech Football pre-game concert and tell me that isn't a man who had a great time in the Hub City.
Besides his love for Texas and Lubbock, Shaq should open a few locations of Big Chicken in the Hub City for another reason. Lubbock loves chicken.
Seriously, look around at all the chicken restaurants we have. Whether you want a full chicken, chicken wing, chicken leg or chicken tenders, you'll find numerous places to get those food items. Why not have another?
According to the Dallas Morning News, 56 Big Chicken restaurants are planned across Dallas, Houston, Austin and San Antonio. That may leave out Lubbock out of the loop for now, but I still believe there's good reason for Big Chicken to expand west.
The Dallas Morning News also reported on what one of the big menu items is at Big Chicken:
The M.D.E — which is O'Neal's nickname, Most Dominant Ever — is one of the most popular sandwiches, Halpern says. It's one of the simpler options: a fried chicken sandwich with Shaq sauce and pickles. Customers also tend to order a Nashville hot chicken sandwich called the Uncle Jerome, named for O'Neal's bodyguard. And those who are super hungry might order the Charles Barkley, a fried chicken sandwich loaded with mac and cheese, crispy fried onions and roasted garlic barbecue aioli.

"It's as big and over-the-top as Chuck is," Halpern says.
Sounds delicious. Come on, Shaq -- bring Big Chicken to Lubbock!
Shaquille O'Neal Performs Live DJ Set in Lubbock, Texas
DJ Diesel helps Lubbock get lit before the Texas Tech-Stephen F. Austin game on September 11th, 2021. The basketball legend DJ'd at the Engineering Key on Texas Tech University campus.
64 Lubbock-Area Food Trucks You Need to Try
Here's a list of all the food trucks in alphabetical order so it is easy for you to find here in Lubbock. Support local!
67 Best Restaurants in Small Towns in West Texas
More From News/Talk 95.1 & 790 KFYO